Is it too early to start talking about Halloween? Never, I say, and apparently Japanese Baskin Robbins feels the same! Though their limited-run Halloween ice cream specials won't be going on sale until September 26th, they've already unveiled the upcoming festive line of treats: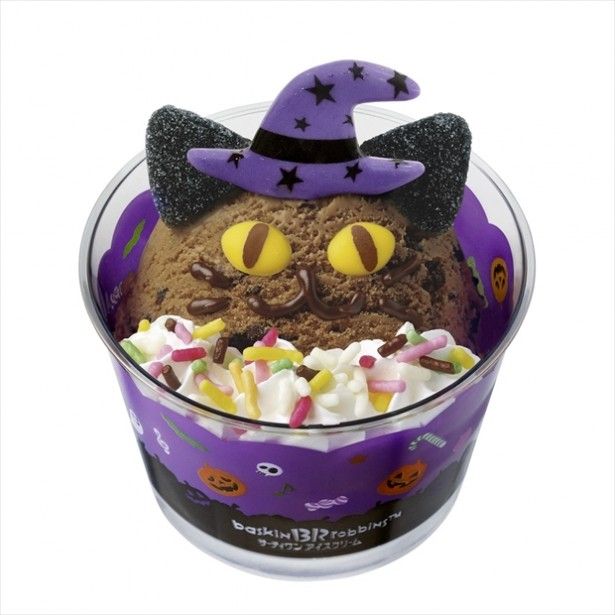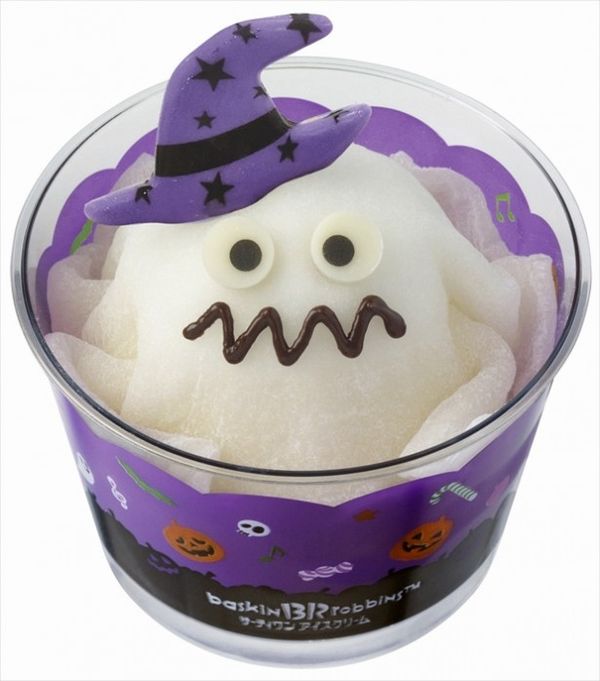 The cat and ghost pictured above are my favorites, but you can see images of the whole lineup over at Zigg. I just love all of the care put into the details, from the purple witches' hats and special Halloween cups that unify the designs. After some quick Googling, it's become apparent that Baskin Robbins brings out similar Halloween designs every year in Japan, including some pretty amazing looking sundaes!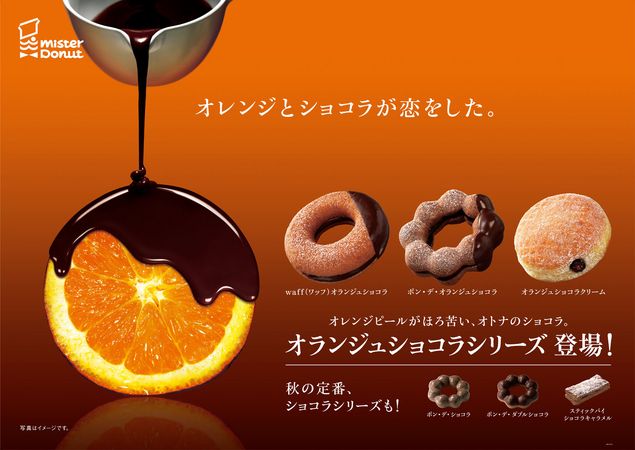 Over at Mister Donut, things are all about the classic orange and chocolate flavor combination. Who doesn't love orange and chocolate? I've always found it somewhat exotic for whatever reason, and the words "orange" and "chocolate" immediately conjure up memories of the chocolate oranges I used to get for Christmas.
All of the donuts look so decadent! I think it's the advertising… Still, I would definitely give that orange chocolate Pon de Ring a taste if I happened to be in Japan during this campaign. While it's not explicitly Halloween-related, the orange does give it a sort of "mature" Halloween feel, don't you think? I can't wait to see what Mister Donut whips out for an actual Halloween-themed donut series!