I don't always feel the need to do news posts here on Chic Pixel, but with announcements as big and exciting as these, I just couldn't pass them up! Manga Gamer, the bishojo game publisher, revealed their new game lineup at Anime Expo today, which included not one, but two titles aimed squarely at the otome and fujoshi demographic (aka me), OZMAFIA!! and No, Thank You!!!. I like to imagine those excessive exclamation marks were included in the titles because the developers knew how happy fans would be to have them localized…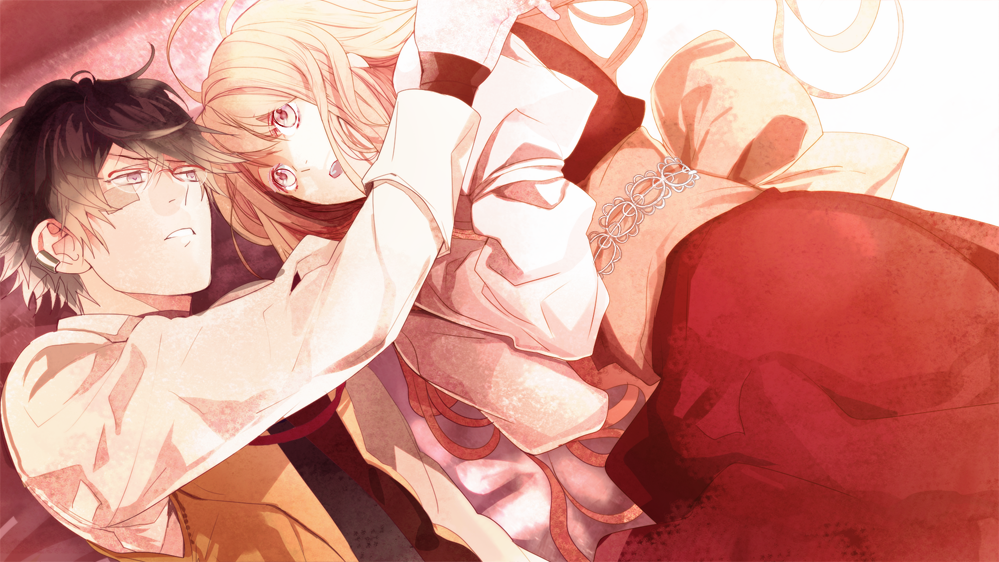 The fact that OZMAFIA!! will be coming out in English isn't exactly new, as the developer, Poni-Patchet, announced as much at the game's one year anniversary event a week ago, but this is the first world we've gotten of who's actually helping them bring over the PC-only title. According to Manga Gamer's Anime Expo panel, they will be looking to bring the title to Steam, as well.
OZMAFIA!! is pretty much exactly what you'd imagine it to be from the title: it's an otome game (romance visual novel for girls) that features a mafia… based on Wizard of Oz characters. While some of the romantic interests are loosely styled around memorable characters such as the Scarecrow and Tin Man, other rival mafias get their inspiration from Grimm fairy tales, among other classics. For those familiar with otome games, the artist behind all of the illustrations is none other than the woman who worked on Diabolik Lovers, one of the most popular otome game series in Japan at the moment.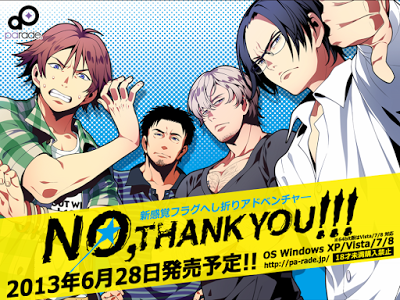 No, Thank You!!!, on the other, hand, came completely out of left field. Otome games have been typically hard sell for western publishers, but BL games have been even harder (Is that a pun? Don't ask). Well, Manga Gamer is ready to take on the challenge with what will be the first English release of a BL game since Enzai: Falsely Accused came out way back in 2006! No, Thank You!!! is, in my opinion, extra special as it really starts to blur the lines of bara (a general term referring to pornographic material aimed at gay men) and BL (generally for a female audience). Not only do the men have much more varied character designs than the usual BL fare, but they're a wide range of ages, and players even have the option to toggle their body hair on and off at any time during the game! Now that's something!
I've previously expressed my disappointment with western publishers passing over games aimed at a female audience in favor of more of the same, so it's time to make some noise and really celebrate this news! While OZMAFIA!! probably wouldn't have been a game I'd have specifically sought out myself, No, Thank you!!! has been on my radar since before it was released in Japan (in fact, I've written about it twice). If you're at all interested in more varied games getting localized, please let Manga Gamer know how thrilled you are that they're releasing these titles, and consider picking them up on release!