Every once in a while, I write about the occasional mobile game. The time I actually spend playing games on my iPhone or Android tablet, however, is actually even less. The main reason for this is that I have a wealth of quality titles for my dedicated handheld gaming devices, and I hardly ever find a game worthy enough of putting similar hours into on a mobile device.
While I tend toward playing otome games on mobile devices since that's where they seem to be most easily available these days, I've never really felt that they fit the hardware. I find the kinds of experiences that excel best on mobile devices are bite-sized yet polished titles that can be picked up while waiting for a friend at the bus stop or microwaving your lunch and be put away after a couple of minutes just as easily. Eric Koziol, developer of subaku and the upcoming rainblocks, really gets this, and that's why his games remain some of my favorites to play on my phone.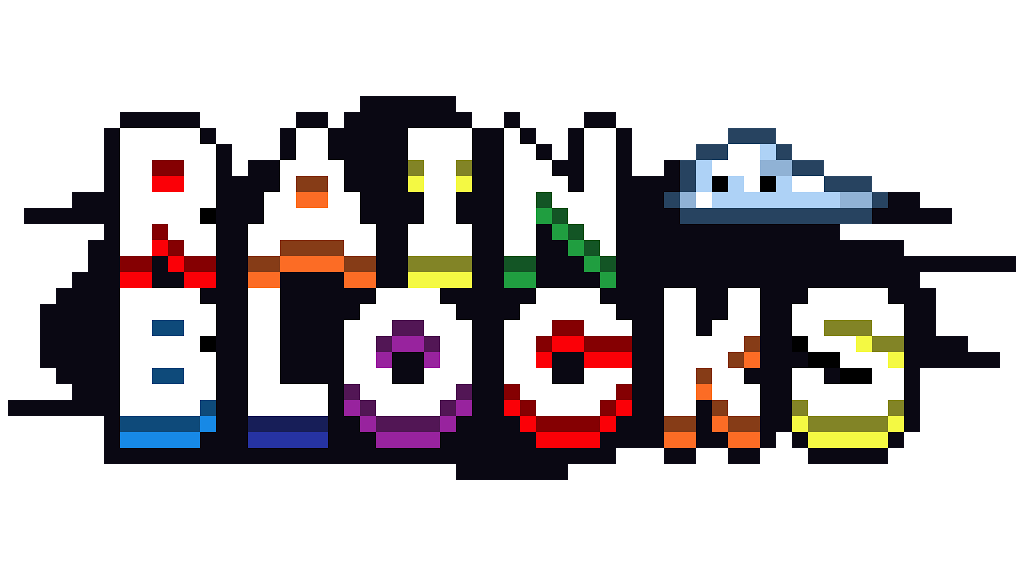 rainblocks is a cute little sliding puzzle game that takes place on a three-by-three grid filled with eight colored tiles. Essentially, all you need to do is match the two tiles corresponding with whichever one is currently shown at the top of the screen by tapping tiles one at a time to slide them around the board. There's a timer constantly ticking down, and it's your goal to get as high a score as possible before it runs out, with various helpful and detrimental icons appearing on the board as you play.
Admittedly, rainblocks takes a little getting used to. After cruising through the tutorial and learning about the weather-inspired status effects, mud and ice, that make it more difficult to move tiles on the board and the handy rainbow icon that will completely clear the board of pesky intrusions, I jumped straight into my first game. My immediate intuition was to match tiles willy nilly (which doesn't do anything), and swipe the blocks instead of tapping them, which, while slightly more satisfying from a hands-on perspective, was actually slowing me down. After a few rounds, I finally began to find my rhythm, and soon I was even thinking ahead to making combos, as the game cycles through the ROY G BIV rainbow color spectrum for tile matchups, making it possible to plan ahead and rack up points by clearing multiple colors in one go.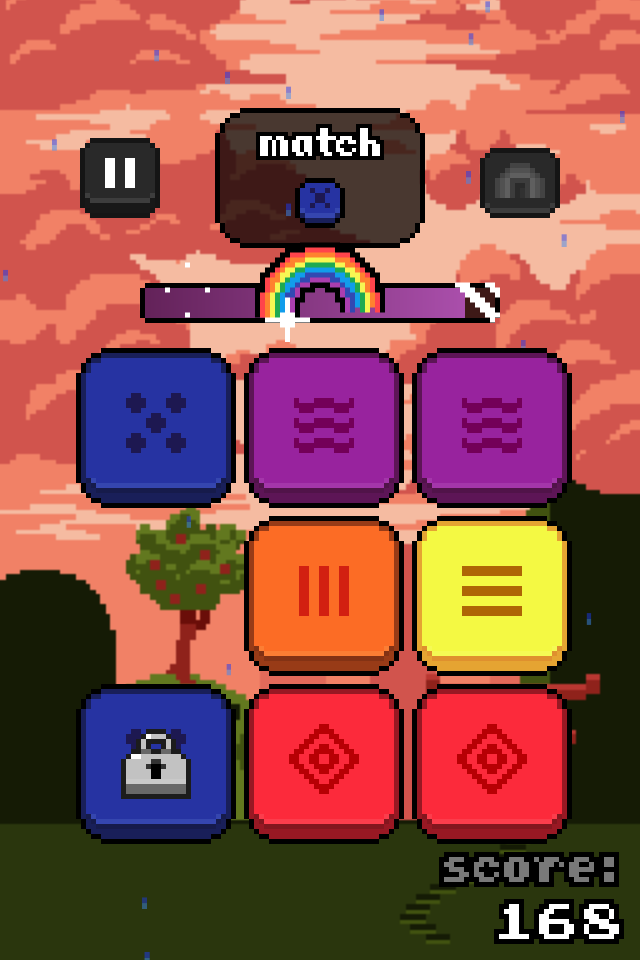 For me, the games I choose to play in my free time are nearly as much about appealing aesthetics as they are compelling gameplay, which is another reason why I'm so smitten on rainblocks. I just love the simple, yet colorful pixelated art style, and the music, composed by Manami Matsumae of Mega Man fame is both catchy and soothing at the same time. As the timer runs out, the sun slowly sets in the background landscape, which is another great touch that really sums up the quaint, straightforward nature of this puzzle game.
rainblocks is equal parts solid gameplay and quirky, loveable aesthetics, and is a great way to brighten your day on your iOS device of choice. It can be a relaxing or hectic experience depending on how serious you get about topping the leaderboards, and it's the perfect style of game to pick up and fiddle with for a few minutes before returning your phone to your pocket/bag (though you may need to make ample use of the pause button in that scenario). Even better is the fact that the game will be available to try for free when it launches on June 12th, with a single in-app purchase of $0.99 offering the option to remove ads and change the difficulty level for those that want it. If you need a new game to play for June's puzzle-themed Community Game-Along, perhaps you should give it a shot!
An advance code for rainblocks was provided by the developer for the purpose of this review