I don't think I need to reiterate my love for weird Japanese collaboration campaigns, but in case you're new around here: I love Japanese collaboration campaigns! Even if it's a collaboration featuring two products/franchises I'm not really interested in, a limited-time promotional campaign always catches my interest. Luckily for me, however, this new crazy Japanese campaign features Attack on Titan, an anime that, while it had its issues, I quite enjoyed when it aired!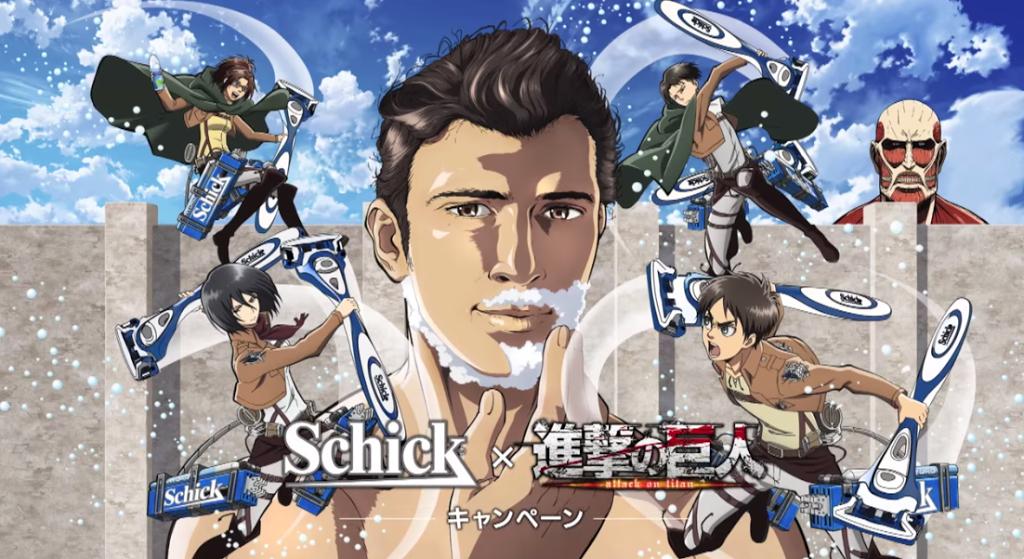 I can't say I'm as big a fan of shaving hygiene, but this Schick x Attack on Titan campaign is amazing. They even have a series of three promotional videos on their website with dorky redubbed anime footage with tons of funny voiceovers! The real purpose of the campaign, of course, is to get people to buy Schick razors, so they're offering six little Attack on Titan figures which will be packaged in different razor products:

I'll admit, I wouldn't be adverse to owning a little Levi holding shaving razors instead of his usual weaponry! Schick is even offering razor stands with more realistically-proportioned Mikasa and Levi figures. Poor protagonist Eren has been kicked out of the limelight, I guess!
I still have time to decide if I'm going to seek out one of the cute mini figures or not…. But even if you can't get your hands on them, I highly recommend poking around the official website for this collaboration if you're looking for a laugh!
Pretty pleased with that score. #PuzzleMonth pic.twitter.com/8m5G4UsXLv
— Adam Lee (@Shiroth) June 2, 2014
Since June's Community Game-Along theme is everything puzzle-related, I've been trying to get in a few puzzle games whenever I have a few free minutes. As always, it's great to see everyone joining in the fun! So far, I've played a little of Tetris with Card Captor Sakura: Eternal Heart (it's just like the title says, Card Captor Sakura Tetris!) and some of the new PS Vita rhythm puzzle game developed by Arc System Works, Magical Beat. I also reviewed the iOS puzzle game rainblocks, which is free to play and both looks and sounds great. I highly suggest checking it out if you have an iOS device and would like to try something for #PuzzleMonth!
Finally, I still have one code left for subaku for iOS to give away! Head over the the June Game-Along information post to see how you can claim it!