Have you ever wanted to know what it's really like working as a manga artist in Japan? Artist Jamie Lynn Lano had the extremely unique opportunity to work as an assistant on The Prince of Tennis and has recounted her experiences on her blog, Living Tall in Japan, and has decided to compile them into a book in order to share her story. Preorders are now open for the book, titled The Princess of Tennis: Working as an Assistant on The Prince of Tennis. As an avid follower of Jamie's blog, this is a very exciting announcement indeed!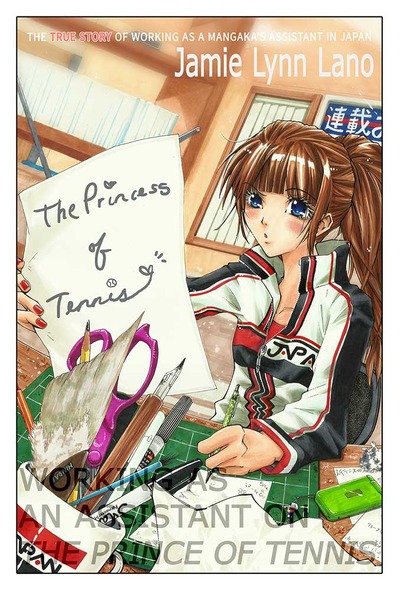 It's often very difficult to get information on what goes on behind the scenes in the Japanese manga industry, especially outside of Japan, which makes Jamie's book an invaluable resources for those interested in learning more about how the manga industry works, and what it's like being a foreigner living and working in a Japanese-dominated field. If you'd like to get an idea of her writing style and what kind of content will be in the book, her whole story has been compiled in a series of blog posts available to read for free on her website. Even if you're not sure you want to commit to buying the book, I highly suggest checking them out!
Preorders for The Princess of Tennis will only be available for a limited time, and for only $20 you can grab yourself a copy of the book (approx. 250 pages), postcard with Jamie's original art, personalized message in the book (if desired), digital copy of the book on the day of release, and free shipping worldwide. That's a pretty super deal, so it's definitely worth putting your order in early! The book is scheduled to launch on June 15th.