I don't know about you, but my jealousy towards Japan comes in waves. During certain months it seems as though there's practically nothing swoon-worthy in the way of limited or exclusive merchandise that makes me curse the day I chose to move to Australia over Japan, while other seasons make it impossible to ignore all of the awesome-looking collaborations and campaigns. This is probably related more to how often I seek out such things than the actual frequency of which they occur, but this year there seems to be something special about spring…
Now that I've finally had my "Miku fan" switch turned on, I have the potential to be exposed to approximately 150% more adorable campaigns and tie-in merchandise than ever before, which, as you can probably imagine, is great for me, but horrible for my wallet. Today I'd like to talk about one such recurring event that I only became aware of recently: the
Good Smile Kuji
.

You may recall that Good Smile Company
does a lot of figures
and are well-known for their Nendoroid and figma lines. In addition, they make countless character goods, and twice a year they hold a "kuji," or lottery, for Vocaloid fans to try their hand at winning a number of adorable items, including some exclusive figures. This spring's lottery starts on Saturday, March 8th at 6 pm at Family Mart and Tsutaya stores around Japan, and is chock full with awesome looking prizes: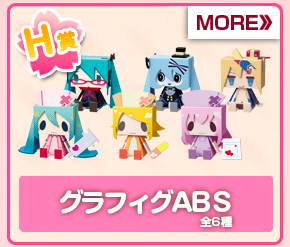 Graphic ABS figures – 6 designs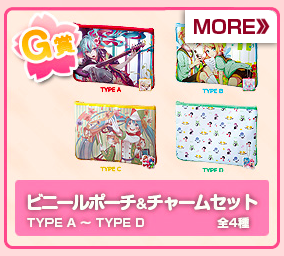 Vinyl bag and charm set – 4 types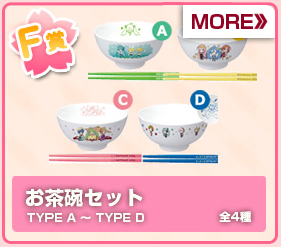 Rice bowl set – 4 types
The first and greatest thing about the Good Smile Kuji that you need to know is that you'll win a prize for every ticket you buy. For a mere 762 yen plus tax (approximately $8), participants are guaranteed one of these items! Purchasing a ticket gives you the chance to stick your hand in a box and pull out a slip of paper that will have the a letter from A to H written on it. These letters correspond with which prize you'll get! For letters like the ones pictured above, you'll only be able to choose one design out of all of the available options per ticket.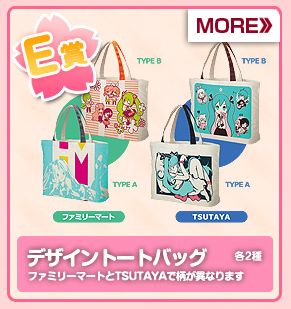 Design tote bags – 2 types
Family Mart designs pictures on left, Tsutaya on right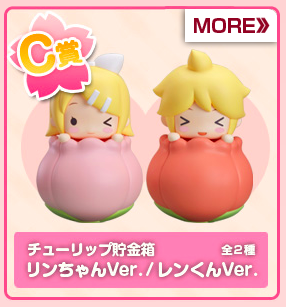 Tulip piggy bank – Rin-chan version and Ren-kun version
(2 types)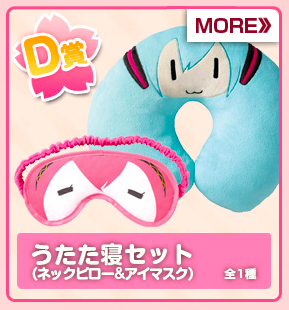 Nap set (neck pillow and eye mask)
Here are the next three prizes, thus concluding the "less exciting" tier of items. I would say "less rare" because I assume they will be much more common than the limited edition figures coming up, but I have absolutely no idea what the win ratio for any of these might be. I'm going to assume the graphic ABS figures (H) will be the most common since there are so many of them – that way people will at least be able to pick different designs when they get duplicates.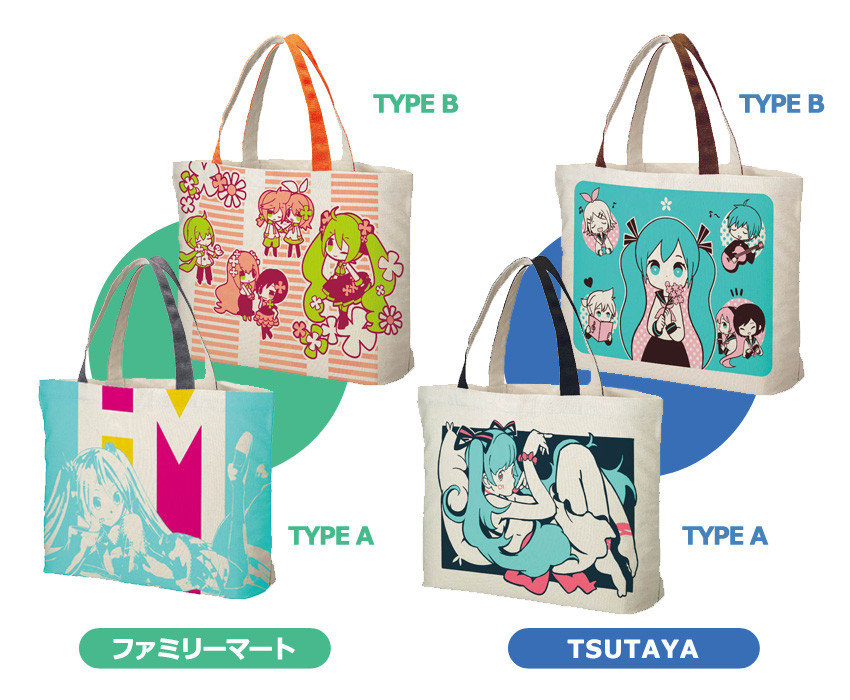 It's interesting to note that the design tote bags (E) are the only ones that will be different depending on whether you go to Family Mart (a convenience store) or Tsutaya (a film/music/game rental store). Based on the designs shown, which store would you head to?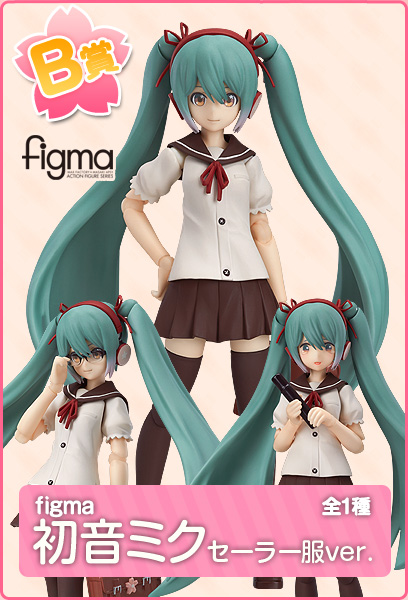 Hatsune Miku school uniform version figma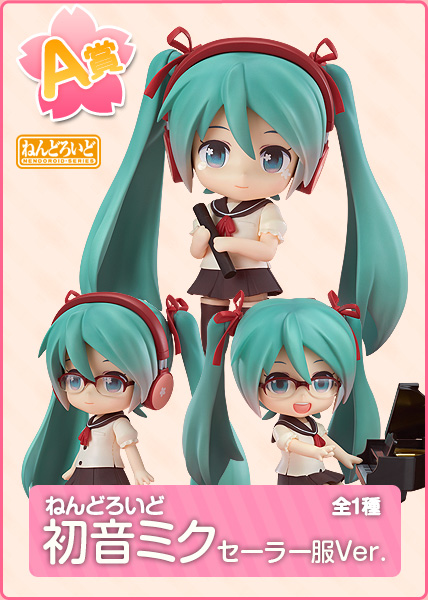 Hatsune Miku school uniform version Nendoroid
Now for the big ticket items! (I'm not going to apologize for that expertly-played pun) Considering the A prize is the Nendoroid and not the figma, I'm going to guess that that's the rarest item. They're both pretty adorable, don't you think? Though Hatsune Miku has been made into numerous figmas and Nendoroids, the various details such as her glasses and headphones make these two pretty unique. But that's not all…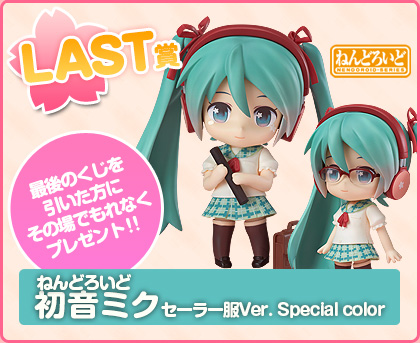 Hatsune Miku school uniform special color version Nendoroid
One lucky person at each store will win this alternate Hatsune Miku school uniform version Nendoroid! To get your hands on one, you have to be the very last person to purchase a lottery ticket at a participating Family Marts or Tsutaya. Which do you prefer, this or the regular color?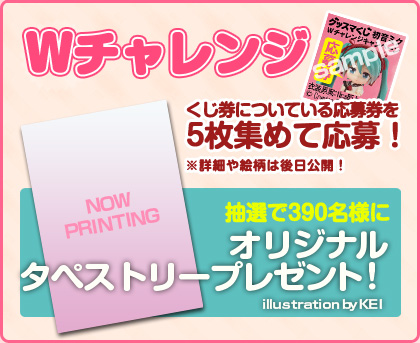 Finally, those who purchase 5 tickets will be entered into what I suppose is considered the real "lottery." The prize is a special tapestry illustrated by KEI, which will be given to only 390 people in the whole country. I suppose it's safe to guess that it will feature school uniform Miku in some form, too? The below image by KEI is the inspiration behind the school uniform Miku line and is also being used to promote the kuji event as well as the
Miku Loves Family Mart 3rd Campaign: Fun Spring Music Festival
(wow that's a mouthful), so I bet we'll be seeing a variation of the same illustration on the tapestry, too.

I have to say, if I were to enter this lottery, I'd actually be pretty happy with any of the items! My least favorites are the graphic ABS figure and the nap set, but they're not exactly bad, and I'd be pretty stoked to win any of the other prizes. If I had to pick a "must-have," it would definitely be the rice bowls, tote bags, and, of course, the Nendoroid. She even comes with a little piano!
Sadly, the likelihood that I'll ever get my hands on most of these items is probably pretty slim. Luckily for folks like me, though, many resellers will be pawning off the Good Smile Kuji merchandise in the upcoming weeks, months, and even years! But be careful – the figures, in particular, will go for insane prices at first, but they should settle down to something more reasonable in the upcoming months. I wonder if I'll still be pining away over the school uniform Miku by then!
Bonus: It's only vaguely related, but this illustration and logo for the Family Mart x Hatsune Miku Menu Development Project kills me: