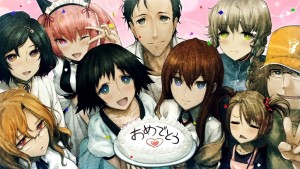 "Congratulations!"
Jade! Please leave your email address in the comments so we can discuss how to get you your prize!
As always, thanks to everyone who entered, and I'm very sorry that you all couldn't win something. The good news is that I have another giveaway planned for August as part of my Japan 2013 trip coverage, so be sure to check back often! I have a feeling this one will be of particular interest to otome game fans…
I've also got a massive Pokémon Center Osaka post in the works for tomorrow, so if you enjoyed my Steins;Gate Café post, I highly encourage you to check that out when it goes live. Don't worry, the Japan trip coverage is far from over!