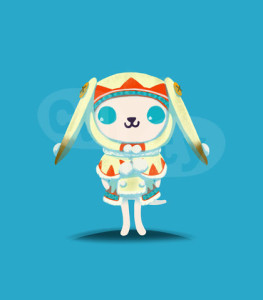 Felyne Roll Call: Lagomi Armor art print available at Culty
The time has come to announce the winners of the Culty Monster Hunter Beginner's Guide giveaway! Many thanks to all 16 who entered and to Culty for supplying two PDF copies of their amazing guide! The lucky winning hunters are:
Amy and acarno!
Please leave a comment with an email address that I can send your copy to!
As for everyone else, I'm very sorry I couldn't have a copy for each and every one of you, but I do highly encourage you all to head over to Culty's
website
to view a
4-page preview
of the guide and download their
free item combo primer
. And, if you like what you see, consider purchasing a copy of the guide for yourself! Culty is run entirely by two passionate
Monster Hunter
fans, and they definitely deserve your support. Not only have they penned the beginner's guide, but they also have some great
Monster Hunter
-related original art (such as the one pictured above) available for sale, too! I'm currently drooling over this adorable limited edition Black Honey pin: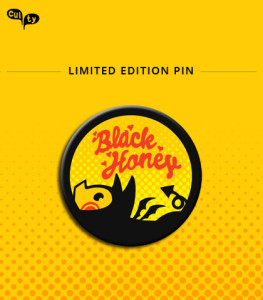 Last, but not least, Sarah and Roy also run a video podcast called
My Fair Hunter
that chronicles their adventures in the world of
Monster Hunter
, and I definitely recommend it for both novice and advanced hunters alike. Even if you've never played a single
Monster Hunter
game, it's a great way to see what the gameplay looks like, so do give one of their newer
Monster Hunter 3 Ultimate
videos a watch!