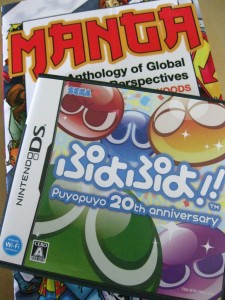 In honor of the holiday season, I have some exciting news! I have not one, but two awesome prizes to give away to my readers! All you have to do is comment on this post and let me know which prize you'd like to go in the drawing for: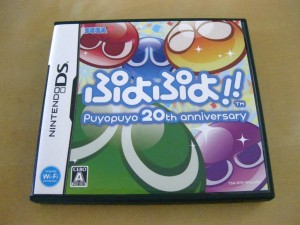 1) A copy of Puyo Puyo!! 20th Anniversary
This is a Japanese game, so all text is in Japanese, but it should be relatively straightforward if you're familiar with Puyo Puyo or don't mind fumbling around until you get the hang of things. Remember, it's playable on all DS and 3DS models regardless of region (3DS is only region-locked for 3DS games). I absolutely love the Puyo Puyo games and this one is chock-full of content! (not to mention it's drop-dead adorable)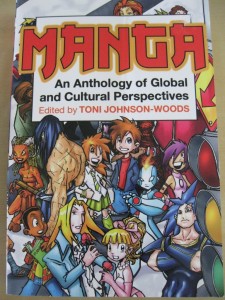 2) A copy of Manga: An Anthology of Global and Cultural Perspectives
This is a great book for anyone interested in manga from a more academic perspective. Essays cover a wide range of subjects from Osamu Tezuka to Nausicaä of the Valley of the Wind, but my personal favorite is a piece titled "The 'Beautiful Boy' in Japanese Girl's Manga" by the wonderful Mark McLelland. Please be considerate of others who may wish to use this resource for academic purposes when choosing this option!
The giveaway will be open until January 4th at 9 pm EST, which may sound like a long time, but I'll be away on vacation until then and won't be able to send out the prizes any sooner. Sorry!
For an additional entry, tweet about the contest and leave a comment here with a link to your tweet so I know you've done so! Participation is open to anyone in the world.
Best of luck to everyone who enters!