As we near the end of the year (some of you will already be in it by the time this post goes live), many gamers use their precious holiday vacation to reflect on the best titles they've played over the past 12 months and rush to complete a few last games before the clock strikes 12 on New Year's Eve. I, of course, have been doing that as well, but I've also become acutely aware of just how many games from 2012 I've yet to play. It's downright overwhelming! As such, I decided to whittle them down to an apt 12 personal must-play games from 2012, along with whether or not I own my picks and how likely I am to play them in 2013. So, without further ado, here are 12 games from 2012 that I have yet to play:
Gravity Rush
In possession: Yes
Likelihood I'll play it in 2013: High
Considering virtually everyone I know who's played Gravity Rush has raved about it to the point of dubbing it a "must-play" for all PS Vita owners, it's downright silly that I never got around to it in 2012. In fact, I didn't even get around to purchasing it, but my PS+ account netted me a free copy just the other month that I'm not only extremely grateful for, but I've already gone so far as to download it and play the opening sequence. I fully intended to play it this past month, but unfortunately I just didn't get around to it, so it's definitely high on my list for next year!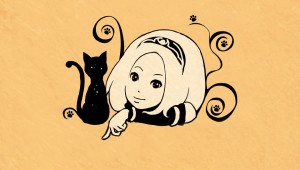 I love the Kiki's Delivery Service vibe of this image!
Sine Mora
In possession: Yes
Likelihood I'll play it in 2013: Medium
I don't talk about them very often, but I'm actually pretty fond of shmups, with Einhander being among my favorite PSone games. Sine Mora wasn't very high up on my "to-buy" list, but a recent Steam sale made me cave (darn those good deals!). I doubt I'll ever beat it since I'm notoriously bad at shmups, but I'll definitely give the first few levels a go sooner rather than later.
Crimson Shroud
In possession: Yes
Likelihood I'll play it in 2013: High
I've never been one for table-top RPGs, which is what Crimson Shroud is said to pay homage to, but I really like the look of this third game from Level-5's Guild01 package. Of course, I'm not one to pass up anything by Yasumi Matsuno (though I still haven't played Tactics Ogre…) and I've also heard that this RPG can take less than 10 hours to complete if you don't get screwed over like one Brad Gallaway when it comes to obtaining certain essential random drops, making it a more doable RPG excursion than, say, another Final Fantasy installment. I'm prepared to give this one a go soon, as I've already downloaded it onto my 3DS XL!
The Denpa Men: They Came by Wave
In possession: No
Likelihood I'll play it in 2013: High
Given that one of my very favorite bloggers, The Gay Gamer, has praised this game inside and out and even named it as his favorite 3DS game of the year, there's no way I can't check it out! Luckily The Depna Men looks like it'll be right up my alley, as it's an RPG and a cute one, to boot!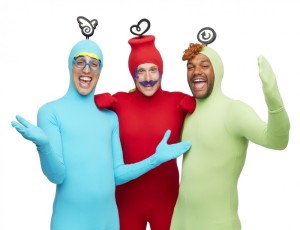 Harvest Moon: A New Beginning
In possession: Yes
Likelihood I'll play it in 2013: Sky high
I kid, but honestly, this is one of the games I was looking forward to the most in 2012, and it's a near miracle that I haven't gotten around to it! My mom was sweet enough to preorder me a copy for my birthday, so I even got the adorable plush yak, but I've yet to actually crack it open. I'll chock that up to being a little too preoccupied with Style Savvy Trendsetters this month, but I can guarentee that as soon as I've exhausted that, Harvest Moon: A New Beginning will be next!
Persona 4 Golden
In possession: Yes
Likelihood I'll play it in 2013: High
Can you believe I've never played Persona 4? Well, it's time to remedy that and see what all the talk's about. Part of me thinks it can't be as good as everyone says, but how can I pass up a JRPG with dating sim elements? My lovely husband got me a copy of Persona 4 Golden, so there's no way I can't play it this year.
Xenoblade Chronicles
In possession: No
Likelihood I'll play it in 2013: Low
I hate to say I probably won't get to Xenoblade Chronicles in 2013, but I have to be honest! There's just no way I'll be able to get to everything on this list over the course of the year in addition to all of the new things coming out and trying to tick a few offenders off my ever-present backlog. But since it's considered by many to be one of the best JRPGs of 2012, I have to keep it in mind for an eventual purchase and play.
Kid Icarus: Uprising
In possession: No
Likelihood I'll play it 2013: Low
Now this is a funny one. I've never really been that interested in checking out Kid Icarus: Uprising, and the initial reviews weren't exceptionally positive, but I've heard a lot from people who enjoyed it despite its flaws. Something about its sense of humor looks really fun, too! But again, I'll be honest… Unless I receive this as a present somewhere down the line, I probably won't ever get around to buying or playing it.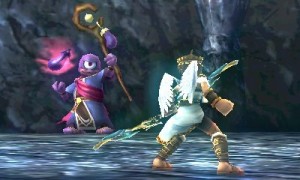 Binary Domain
In possession: Yes
Likelihood I'll play it this year: Low/Medium
I did something sneaky when it comes to this one: I tried to convince Shaun he'd like to play it and added it to his Amazon wishlist (with his permission, of course) so that he'd get it for Christmas! Now, before you go and say I'm a horrible person, I must remind you that I do suggest many games to Shaun, and he does usually end up liking them (Theatrhythm comes to mind as one I was particularly successful with). While I do personally want to play this, I may just end up watching him play through it and leave it at that.
Persona 4 Arena
In possession: No
Likelihood I'll play it in 2013: Low
I certainly don't feel very happy about the whole region-locking debacle that surrounds Persona 4 Arena, but there's no denying that it's a fighting game developed by the same people who made my favorite series of fighters, BlazBlue. If I did ever get Persona 4 Arena, it'd probably be after I got through Persona 4 Golden and Persona 3 Portable anyway, which very likely won't be until at least the end of 2013. I guess I can scratch this one of my list! It does look gorgeous, though.
Elminage Original
In possession: Yes
Likelihood I'll play it in 2013: High
Can you belive I won a copy of this harcore dungeon-crawler from The Gay Gamer? I certainly can't, but I'm overjoyed that I did! As such, I'll definitely need to play it and post my impressions, though I'm a tad wary considering it is a little notorious for a steep difficulty level and poor English translation. Regardless, I think it will be a really interesting experience.
The Last Story
In possession: Yes
Likelihood I'll play it in 2013: Medium
Now here's a game I totally didn't expect to purchase anytime soon, even though I've heard many good things about it. Funnily enough, though, I caught it while it was going for only $8 on Amazon… and how could I pass that up?! Still, I'm on the fence about whether or not I shoud prioritize this one this year. I'm open to suggestions, so if you've played it, do try to convice me that it's worth a shot!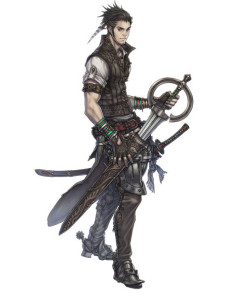 I have no idea who this character is, but now I'm 90% more
interested in The Last Story than I was before (yes, I'm very
shallow)
So, are there any games you missed from 2012 that you want to play? Do you see yourself playing them anytime soon? Looking at this list, I certainly have my work cut out for me!