There can never be enough manga in English, so in honor of this week's vampire Manga Movable Feast, I've picked two vampire titles that I'd love to see released out west some day… And yes, they're both shojo manga!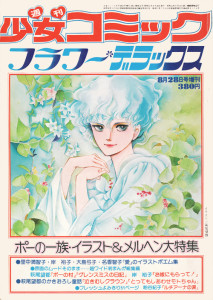 Poe no Ichizoku (The Poe
Clan
)
Poe no Ichizoku
is an extremely influential manga series by Moto Hagio that was serialized in Japan from 1972-1976. What makes
Poe no Ichizoku
particularly interesting is how it deals with themes of guilt and love, as there is a very clear love "triangle between" Edgar, Allen, and Edgar's sister Marybelle, as well as the isolation they face as immortal vampires. The double-negative of this series being nine volumes long and "old" means that it's likely to be very low on publishers' lists, but if Fantagraphics can localize Hagio's
Heart of Thomas
, then I say someone should give
Poe no Ichizoku
a shot! I could definitely see this series being on a college course syllabus someday.
If you don't mind the fact that it's an academic essay, I highly suggest reading "Everlasting Life, Everlasting loneliness: The Genealogy of The Poe Clan" by Satoko Kan, which can be found in volume 38 of the US-Japan Women's Journal.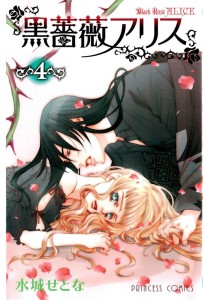 Kuro Bara Alice (Black Rose Alice)
I was surprised to find that this series is already licensed in France and Germany, so I wonder why an North American publisher hasn't picked it up yet. Kuro Bara Alice is an ongoing shojo series by Setona Mizushiro, a prolific manga artist who has previously only had her one-volume work X-Day published in English. The overarching premise sounds something like a reverse harem in that an all-male group of vampires, called a "nest," require a female to give "birth" to their successors. Alice has been selected to be one such female, but she has a choice between one of four of the vampire men to fall in love with… Okay, it does sound a little, hrm, interesting, but it seems to be doing fairly well in Japan, and it looks like a great, more "mature" alternative to the likes of Vampire Knight.
Are there any vampire manga you wish were localized into English? Share them in the comments!