Why, E3, of course! I see that puzzled look on your face. Allow me to explain.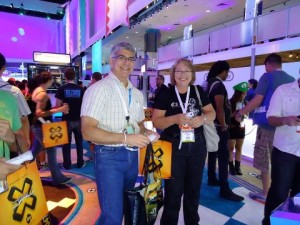 My mom and her colleague at E3!
Let me tell you, humble readers, that you will never know the sheer torture of being internetless during E3 while your very own mother sits in the 3rd row of the Nintendo press conference until you have lived it yourself. That, indeed, was my sad fate while I was in Malaysia galavanting with my husband's family (and buying a Asus Transformer Prime, which I believe is a pretty good trade, all in all). As such, I'm only catching up on all the juicy E3 news tidbits now, and though I've so far been a tad disappointed by what I've read regarding the expo, I've have managed to wrangle up a list of what I think are the most exciting things to come out of it.
My awesome mom
This isn't the first year my mom has attended E3 due to her connections with Nintendo via her work for them at IBM (not sure how much she'd want me to give away here, so I'll leave it at that), but I think it's worth mentioning again how amazingly awesome she is to brave the throngs of hot, sweaty gamers to be one of the privileged few to try out the Wii U and sit in on the Nintendo press conference in person. And, well, hopefully she managed to grab me some sweet swag in the process, too. Go mom!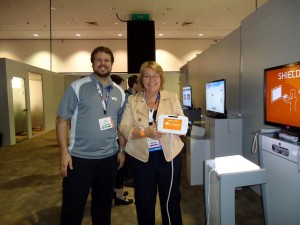 Mom at last year's E3 in the Nintendo VIP section
Tokyo Jungle
I may not have mentioned Tokyo Jungle on this blog yet, but that doesn't mean I'm not excited for it. A few months ago, my interest in it was 90% vague intrigue due to the fact that you could control a huge variety of animals (Dinosaurs?! I love dinosaurs!), but after listening to the Red Sun Gamer podcast #38 I couldn't help but become obsessed with the idea of trying this unique title. Imagine my surprise when, buried under the all Assassin's Creed 3 and Borderlands 2 gushing, there was a miniscule announcement from Sony indicating that Tokyo Jungle would indeed be coming out in English! As a wise man once said: "My body is ready."
I haven't checked out the most recent Red Sun Gamer podcasts yet in my rush to catch up on everything since I've returned, but I encourage you to give them a listen! They're all Japanese games, all the time, and I'm told they talk at length about Tokyo Jungle in their latest podcast, #40.
Code of Princess
Though this year's E3 wasn't exactly overflowing with exciting localization announcements, I was surprised, and, admittedly, tickled pink at Atlus' revealing that they would be bringing Code of Princess to North America. This may solely be due to the amazing art, which I've talked about before, but I'm okay with that. That and I'm always up for more quirky Japanese titles for the 3DS!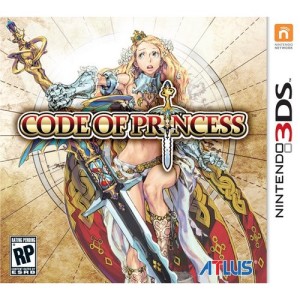 Granted, there were many disappointments to be had at this year's E3, as well. Where was Animal Crossing 3D? And for this being the big unveiling of the Wii U, I've only managed to be mildly intrigued by it so far. Granted, I haven't been watching any videos to speak of, so maybe I could get into it all a little more if I actually sat down and watched things in action?
Of course, I haven't mentioned anything that wasn't 100% new to me at the time of E3. I'm beyond excited for New Little King's Story and Harvest Moon: A New Beginning, both of which were announced before the show, and the likes of Kingdom Hearts 3D and Theatrhythm Final Fantasy, and Pokemon Conquest, which will be debuting this summer and were all shown at E3.
So, what did you all think of this year's E3? Is the Wii U all that? Any other exciting news that you think I've overlooked? Let me know in the comments!