I don't know about you, but I love podcasts, especially when they're about awesome things like video games. I was lucky enough to be a part of a new podcast with fellow game writer/bloggers shidoshi and Bryan from The Gay Gamer, and I'm so excited to be able to share it with all of you!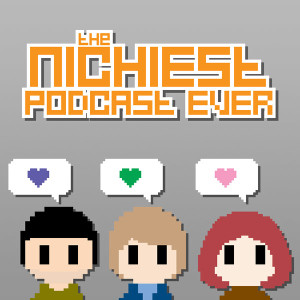 Click on the image above to head over to Morning Radio and give it a listen!
The Nichiest Podcast Ever focuses on lesser-known and under-appreciated video games. In this episode, we discuss E3 news and the 3DS XL, and have two very special segments called "cheerleading" and "nichiest of them all" that are lots of fun and very informative. I don't want to spoil too much, but if you like video games that are a little off the beaten path, this might be the podcast for you!
If you do take the time to listen, we'd love some feedback. Feel free to let me know your thoughts in the comments! Don't forget to follow my lovely co-hosts on Twitter: @pikoeri and @thegaygamer