What do you get when you cross Doraemon with French actor Jean Reno?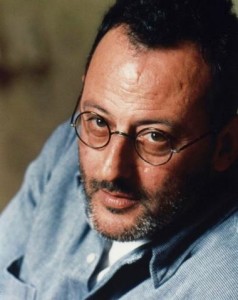 Jean Reno, from The Professional, among other films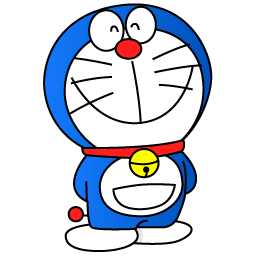 Doraemon, Japanese children's character adored nationwide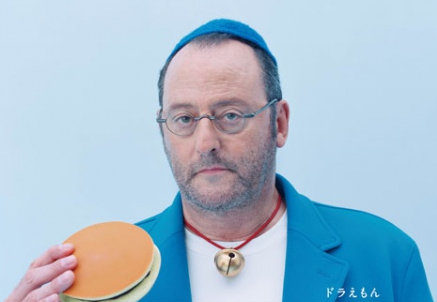 Renaemon? Yes, that is a 63-year-old world-famous actor with a bell around his neck.
If I lived in Japan, I would be able to turn on my television and watch a Toyota commercial featuring Jean Reno as Doraemon, starting today. As you can tell, I am beyond disappointed that I do not live in Japan to watch this spectacle, but thanks to the internet, we can all be satisfied by the abundant photos and soon-to-be-posted YouTube videos. At the time of this post, I don't believe the video has been uploaded anywhere yet, but as soon as I find it I will be sure to share it with all of you.


Update: The commercial has long since been posted! It's as cute as I imagined it would be.
Nobuta and Shizuka, now both 30 (the commercial acts as sort of a "Doraemon reunion"), go for a picnic together using public transport. Shizuka needs to get to her violin lessons, and Suneo (all-around jerk and rich guy) appears with his car to take her there. Nobuta returns home, dejected and lamenting about the fact that he doesn't have a car. Doraemon appears saying "Long time no see, Nobuta," to which he replies "Get me a car!" (as Doraemon is famous for being able to produce anything out of his pouch he wants). Doraemon says no, and when Nobuta asks why not, he answers with: "You don't have a driver's license!" Cue Toyota logo and phrase saying basically: "Get a driver's license."
I love it! Seeing Jean Reno dressed up as Doraemon and speaking Japanese has made my life.
You can go here to see a few photos of the commercial itself. Some other famous Japanese actors are in the commercial, titled "Nobita's BBQ," but we only really care about Jean Reno, right?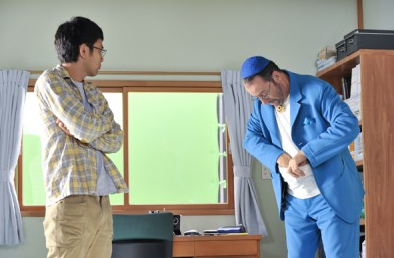 What's he got in there?
Doraemon is famous for pulling anything and everything of his pouch. (Nobita pictured on left)