Finally, the review I had planned! Unfortunately this took longer to post than I thought, mostly due to the hectic week we had with the floods. But here you go, better late than never!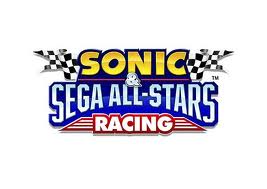 After receiving recommendations to get this game (hereafter referred to as Sonic Racing) for its multiplayer mode, Shaun and I finally got it as a Christmas gift from my grandmother (thanks to Amazon wishlists!). Initially I was pretty psyched about it, I've always had tons of fun playing the various incarnations of the Mario Kart series, and was happy that I could finally race head-to-head against my husband on our PS3 (the extent of my competitive nature is up for debate, though). While at first glance Sonic Racing is a colorful kart racer full of extras, after just a cursuory playthrough the game, unfortunately, starts to show where it just can't compare to games like Mario Kart.
As this is my first "official" review, I'm still trying to get the hang of what kind of format I'll be using, but for now I'll stick to highlighting some of the positive and negative impressions I had of the game.
+ 60+ missions to complete in single-player mode are fun challenges to occupy your time with if you tire of the usual grand prix
+ Lots of familiar Sega characters, music, and courses inspired by the games
+ Up to 4 player multiplayer with a variety of modes including regular races, king of the hill, capture the flag, and others
+ Many unlockables (albeit pretty easy to unlock, read on for more information)
+ No matter what mode you play, you always gain Sega miles, which can be used to buy unlockable content, which means you can unlock things even in multiplayer mode
Well, seems good so far, right? Now, on to the negatives…
– No map of the course can be viewed while racing, which means you have no idea what's coming up ahead. Particularly irking if you've never played a course before
– Many characters are duplicates–their stats are exactly the same! (i.e Shadow and Ryo, two characters that use motorcycles)
– Long, frequent loading times
In-game screen shot, map notably absent (source Xbox360 version review)
– Reverse button is same as the drift button, which is used to skid during turns and accumulate boost, an essential tactic to winning races. There is also no brake button, meaning that if you need to reverse (believe me, you will. See next point), you'll have to stop accelerating and use the drift button, making for very clunky and unintuitive controls
– Last, but not least, Sonic and Sega All Stars Racing is glitchy. I don't think I've ever seen a game with so many glitches. Getting stuck in a corner for no rational reason, missing jumps repeatedly because you fell off the course and keep getting placed back on the track in a bad place, going through walls… You name it, it's probably happened to Shaun or I in the game. Some of the tracks have so many turns that I've never gotten through a single lap without getting stuck. Even the CPU's have a hard time! I once saw Shaun get stuck in a corner with literally 3 CPU characters crowding him into a corner, and none of them could get out until the game decided to respawn them like it would if they had fallen off the course (this takes forever, too).
Unfortunately, as much as I want to like Sonic Racing, I just can't get past how unbelievably glitchy it is. Shaun and I own the PS3 version, but a cursory
Google search
shows that there are problems on other systems as well (whether or not the extent of the glitches is as bad as the PS3 version I cannot say). The game also doesn't take long to finish–after about 8 hours we'd unlocked everything and completed 48% of the trophies without going out of our way to do any particular achievements. Though I wish I could say it compared to the Mario Kart games, Sonic Racing sadly falls short. For my multiplayer racing fix on the PS3, however, I am satisfied to have it as an option. It's sad to see a potentially great game get bogged down by the lack of seemingly obvious necessities (have a brake button, show maps, beta test for glitches).
Kart racing fun in the spirit of Mario Kart, but could have been a lot more fun without frequent glitches plaguing much of the game. Consider renting or buy only if you are desperate for cute multiplayer racing like I was.

Thanks for reading! Feel free to comment with your opinions or thoughts on how I can improve my reviews