People often forget, but while the rest of the world is freezing, things are really heating up down here in the Southern Hemisphere! In honor of the summer season, Nintendo of Australia has released a special wallpaper to folks in the land down under, and it's pretty darn adorable!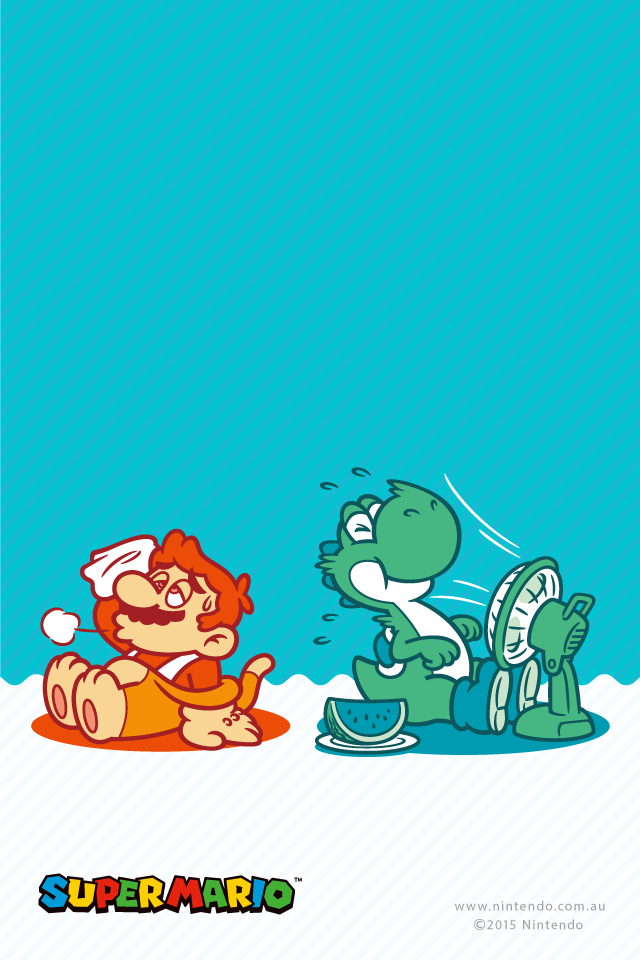 The wallpaper, featuring Yoshi and a catsuit-wearing Mario trying to escape the heat, is available in 13 different sizes for computers, tablets, and smartphones. The wallpapers can be downloaded from Nintendo of Australia's website. Alternatively, I've uploaded the whole set here as per request of folks having problems accessing the page.
I just can't get over Mario"s off-shoulder cat suit. And what's with Yoshi hogging all the fan?! I know I've set this as my iPhone 6's lock screen, but if you live in the frozen north, you may want to wait until summer rolls around to use this one!