One of the great benefits of moving to Orange County is that I get to finally experience all the cool local events I kept seeing online when I lived in Australia! One such event is Takumi Alley, a makers mart celebrating Asian creatives and Asian culture that was held on March 12, 2023.
Takumi means "artisan" in Japanese, emphasizing the intent of the market to celebrate Asian creatives and craftsmanship. I heard about the event through Bananabelle Brown, a cookie crafter who organized the market with Okayama Kobo Bakery & Cafe and curated the vendor lineup. Even though the market was outdoors and had to be postponed a day due to weather, it appears to have been a great success, and there are plans for more in the future!
The market consisted of 21 vendors at a small outdoor space called the Lemon Street Parklet in Downtown Anaheim, just down the street from Okayama Kobo Bakery & Cafe. I've followed a number of the creators online for years, so as soon as I saw the lineup, I knew I had to go! I made sure to arrive right when they opened at 10am in order to make sure I could grab at least one of Bananabelle Brown's adorable cookies before they sold out.
Bananabelle had a large line from the moment I arrived, and it was pretty steadily busy the entire time I was there. Luckily, I was able to snag two super cute cookies and admire all the rest. The cookies keep for up to two weeks, and to be honest, they're so cute, that I haven't been able to bring myself to eat them!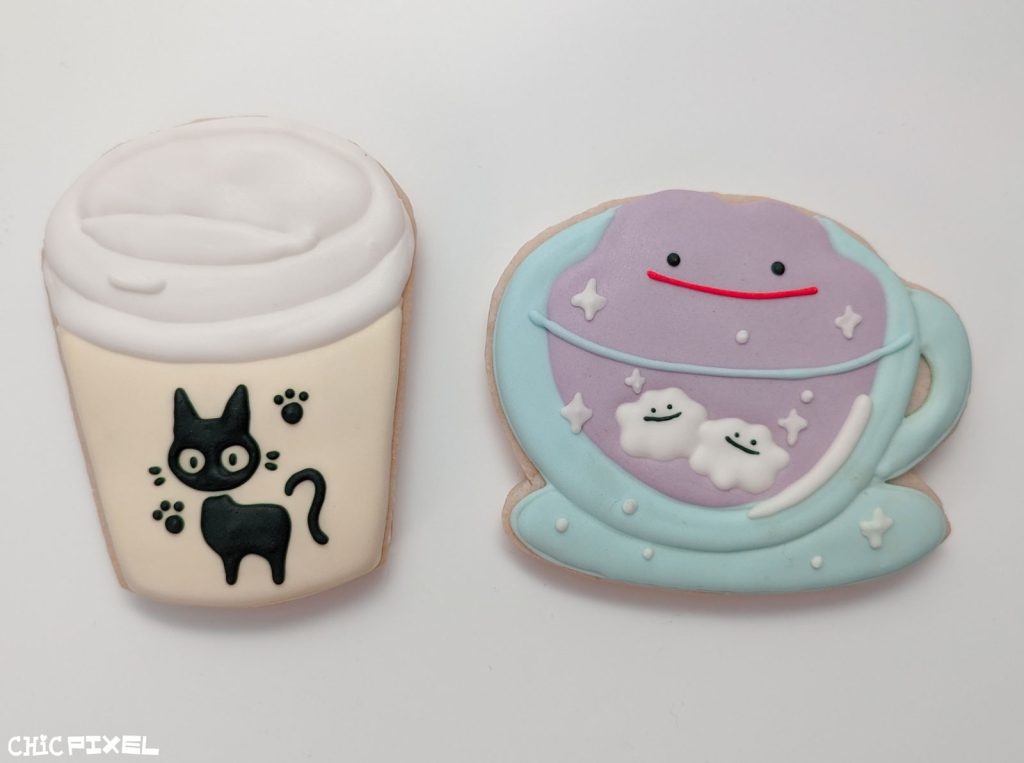 Another artist whose booth I was extremely excited to see was Amy of Bubble Sort Zines. Her aesthetic, art, and endeavor to teach computer science through zines are all super inspiring to me, so it was amazing to be able to say hello and pick up a couple zines I've been wanting!
Then there was Sharodactyl Art, another amazing artist who has some of the cutest designs around! It was very hard to not buy one of everything. If you purchased three pins, you would get a random gummy bear, which a nice added bonus, as well.
I was also really thrilled to meet Naoshi, whose work I happened upon when I dropped by Nucleus Portland a few weeks ago and purchased one of her sand kits. She was so lovely to meet and chat with, and I learned that all of her art is made with colored sand (aka sunae in Japanese)! She was also promoting her upcoming children's book Kickstarter, which I'm excited to check out this May.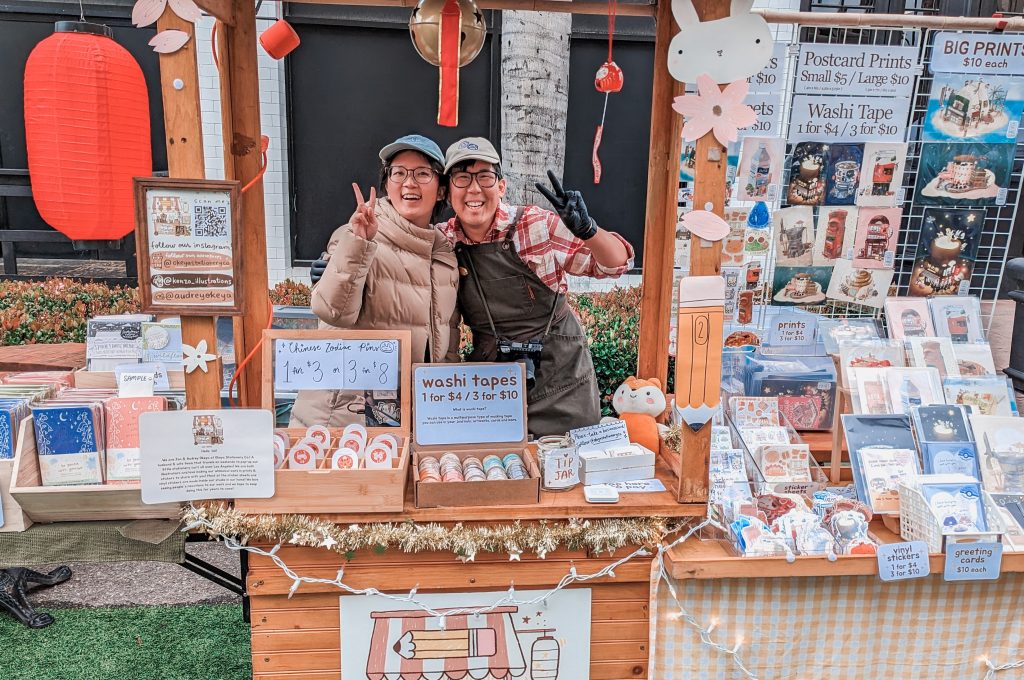 One of the most impressive booths design-wise was definitely Okeya Stationery Co., run by the husband and wife team Jan and Audrey Okeya! (I can't imagine the effort it takes to set up!) Each of their work is distinctive and cute, but compliments each other's very well. When I spoke with them, their love and enthusiasm for their craft really showed through. It was especially nice to meet Audrey after being inspired by her art on Instagram!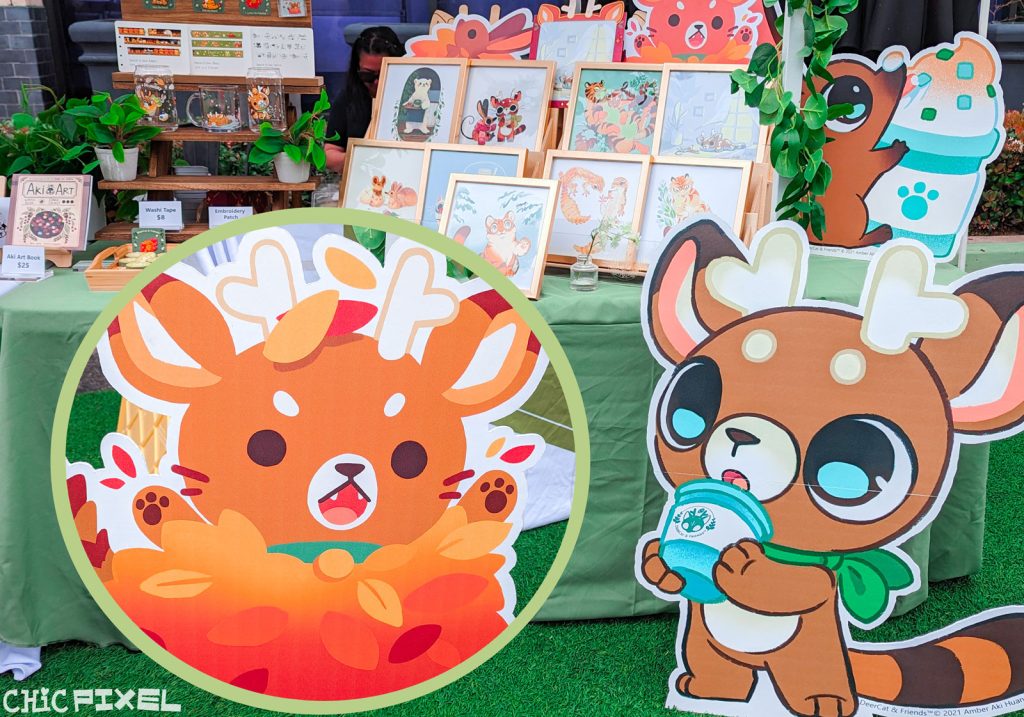 Another booth I was really impressed with design-wise was Aki Art's with its super cute standees of her character DeerCat! I loved her prints, washi tape, and glassware, but in the end I opted to pick up a zine that I'll share in my haul roundup at the end of this post.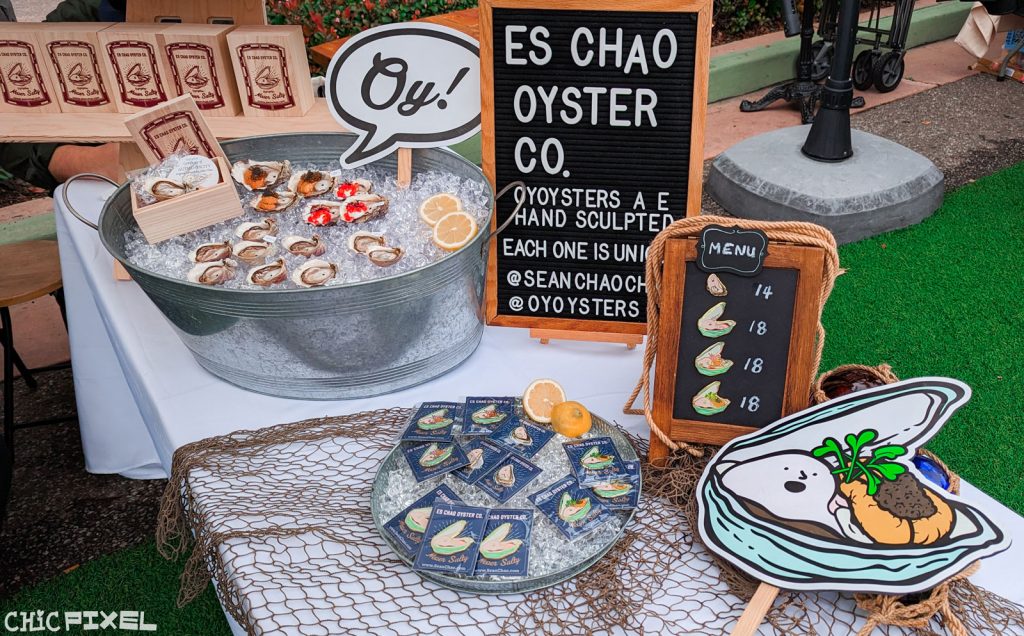 While there were plenty of art prints and stationery at the event, there was a wide variety of craft represented, from Bananabelle Brown's cookies to oyster sculptures by Sean Chao, polymer clay accessories from the Kawaii Craft Shop, wooden figures by K.O.W., and more.
I highly recommend going through the full vendor list on the Takumi Alley webpage to peruse the full lineup, as each creator had some amazing work on offer. I definitely went a little wild with my purchases, but everything was too neat to pass up between meeting some of my favorite creators and finding new artists to enjoy!
The only issue will be if Takumi Alley becomes a frequent regular thing and I have to be more selective with my purchases for the sale of my bank account…
My purchases definitely skewed towards paper products and stationery, which should not be at all surprising if you've been a reader of Chic Pixel for a while. It's always easy to justify more stationery purchases when you've got a Hobonichi to fill. I'll go through and highlight each purchase with the makers listed, but if there's anything you'd like more information about, please leave a comment!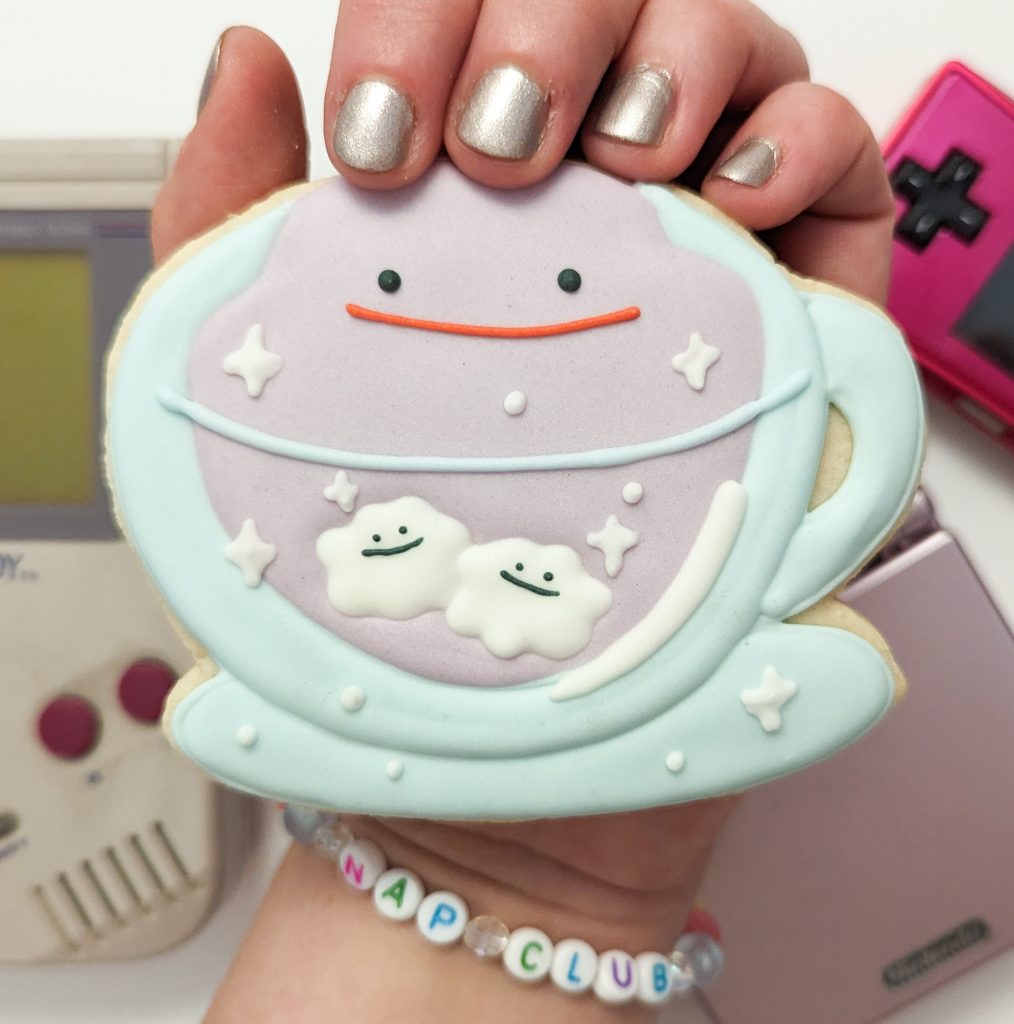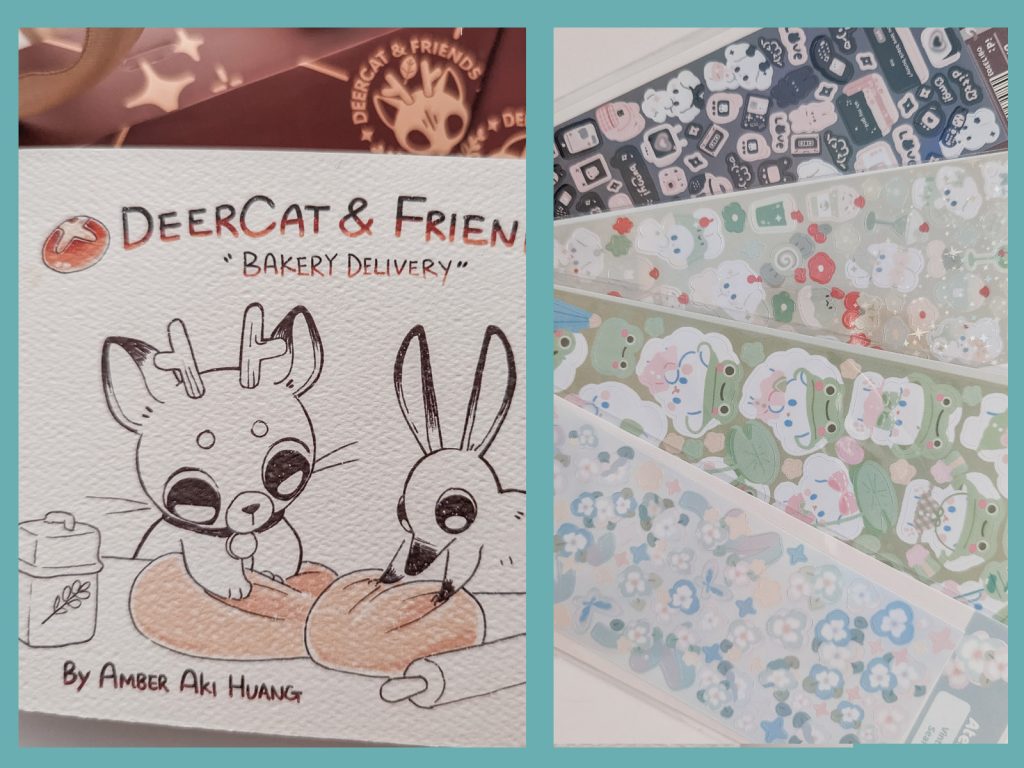 If it isn't obvious by now, I had an amazing time at Takumi Alley! You could pair the visit with a stop at the Japanese bakery Okayama Kobo, but when I passed by it late morning, the line was down the street, so unfortunately I opted to skip it this time. There is also the Anaheim Packing District nearby with lots of food options (I had poutine topped with Japanese curry at The Kroft!).
I'm definitely looking forward to more of these events in the future. If you're interested in being a vendor at a future Takumi Alley event, they are hoping to make it quarterly, and there is currently a wait list organized by Bananabelle Brown. I can't wait to see who is featured next!