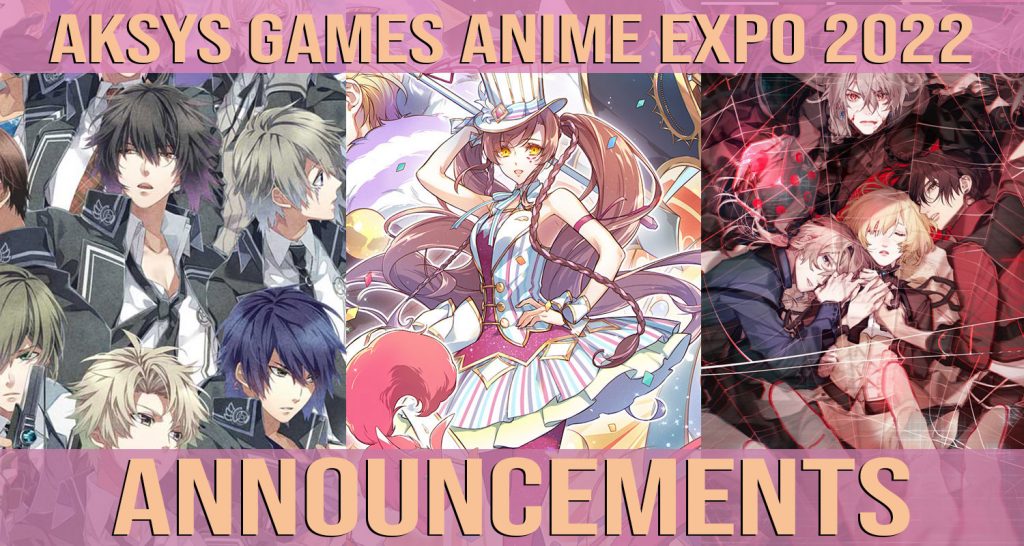 Aksys Games hosted a panel today at Anime Expo, and while unfortunately it wasn't live streamed, a ton of game localization announcements were made! Of course, there were a few otome titles that I'm especially excited for, but there are a number of other awesome titles too. Read on for the full list!
First, the otome games! Aksys Games announced they'll be releasing Radiant Tale, Shuuen no Virche -ErroR:salvation-, and Norn9: Var Commons and the Norn9 fan disc, Last Era, all for Nintendo Switch in 2023. It's a variable smorgasbord!
Norn9: Var Commons was previously released by Aksys Games for PS Vita in 2015, but this will be the first time the fan disc is coming out in English. Both will be sold together as pack titled Norn9: LOFN.
Radiant Tale and Shuuen no Virche are two titles I'm particularly thrilled to hear are getting English releases, as I've had my eye on them for a while! Radiant Tale is a circus-themed otome game where protagonist Tifalia takes on the role of producer for the aptly-titled group of unsuccessful performers named CIRCUS.
I absolutely adore the art by Usuba Kageroo of Wand of Fortune and Will o' Wisp fame! Even the menu window designs are gorgeous, with a clear art nouveau influence.
In contrast to Radiant Tale's colorful visuals, Shuuen no Virche -ErroR:salvation- has dark visuals, and a dark story to boot. In a small country in fantasy Europe, humans are born with a curse that leads to their death by age 23. The way they've found to combat such short lives is by saving the memories of those doomed to perish and uploading them into certain individuals called "relivers."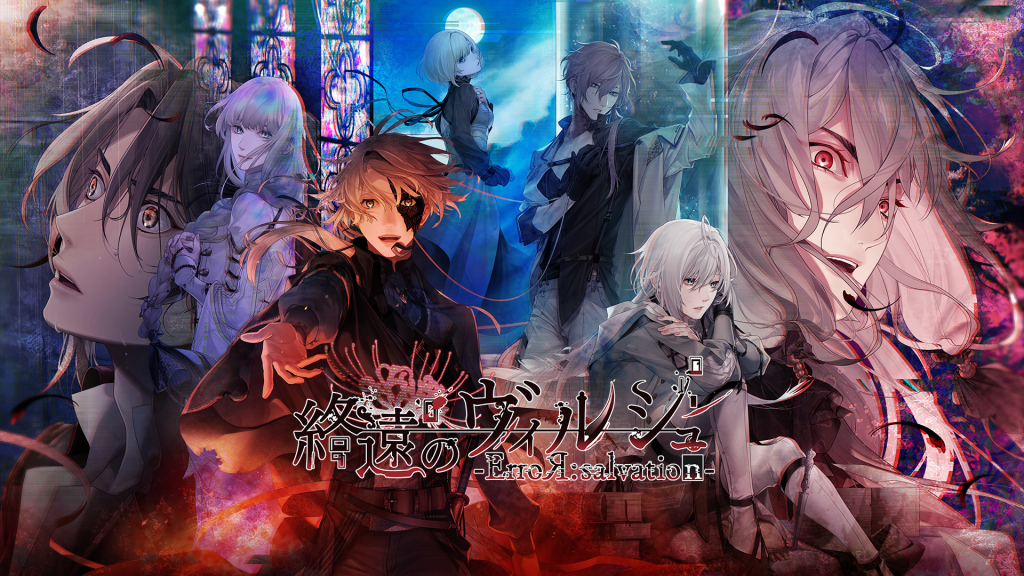 The main scenario writer for Shuuen no Virche is Satama Nakayomi, who worked on Café Enchanté, Variable Barricade, and Code: Realize, games I all enjoyed (to varying degrees), so I have high hopes for this one!
As for non-otome titles, Aksys Games and Dreamloop Games announced a "social thriller" titled Inescapable for PS5, Xbox Series, PS4, Xbox One, Switch, and PC. So, basically everything! Dreamloop Games is a Finnish developer, so this isn't a localization, but the game looks inspired by Japanese titles such as Danganronpa. I'm definitely intrigued!
Then there's Pups & Purrs Pet Shop, the sequel to Pups & Purrs Animal Hospital. These games look pretty cute, if a little simplistic, but it's clear they're meant for a younger audience. Big kudos to the localized title, though – the name Pups & Purrs is just adorable.
Finally, the sequel to Death Mark, a Japanese horror visual novel with a great aesthetic, was announced for Nintendo Switch, PS4, and PC. Titled Spirit Hunter: Death Mark II, the game will release in 2023. Interestingly, this game will also incorporate aspects of tabletop role-playing games and have a side view of the character being controlled; both things that weren't in the original Death Mark game.
You can watch trailers for all of the announcements over on Aksys Games' YouTube. It looks like otome game fans are going to continue to have lots of releases to look forward to!