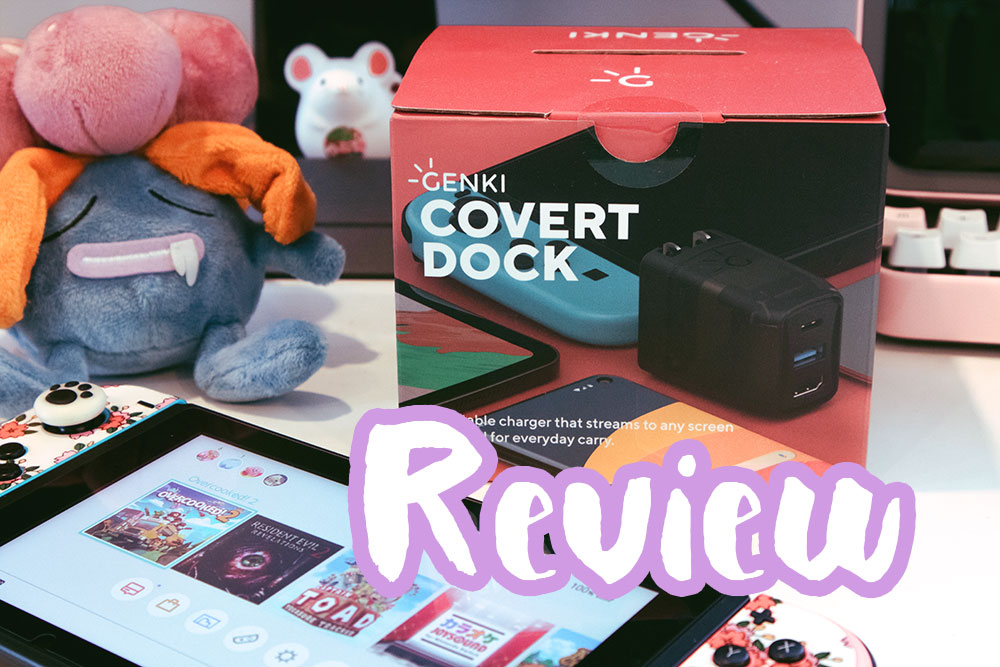 The ability to play the Nintendo Switch in both handheld mode and docked means it's my go-to console to bring when traveling, visiting friends, or when I'm called in for last-minute entertainment at a work function. But while it's super portable, the folks at Human Things decided to see if they could make Switch could be even more portable by shrinking the dock down to less than 10% of its original size. The result? The Genki Covert Dock!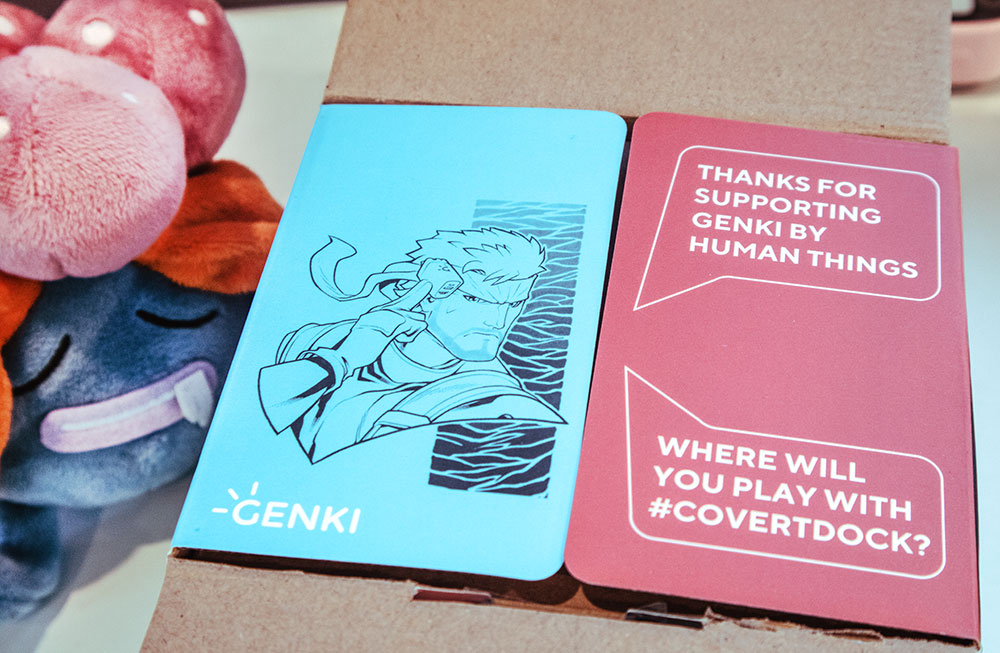 There have certainly been times when I fully intended to bring my Switch dock with me, but then forgot because it's always in a special place of honor on my TV stand. Well, with the Genki Covert Dock, I can have a small, dedicated device for when I want to take my Switch on the go while still having the option to plug in and play on a TV!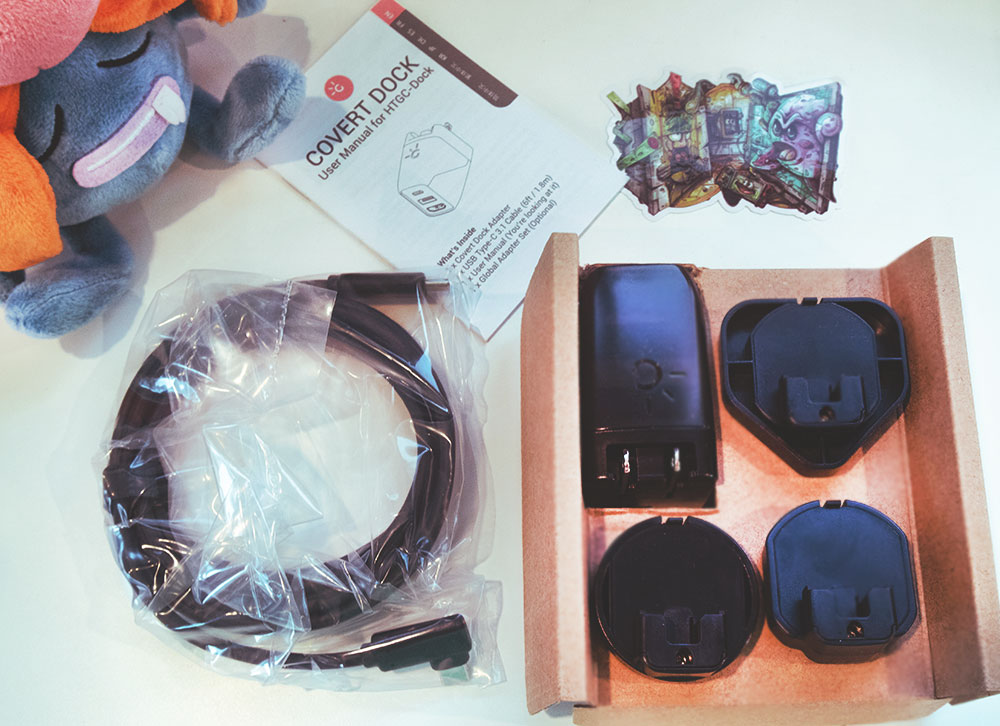 The Genki Covert Dock comes with a USB Type-C cable for connecting to the Switch, as well as a global adaptor set so that you can connect to power almost wherever you go. While it doesn't come with an HDMI cable, which you'll need to connect your Switch to a screen, if you're anything like me you probably have a few lying around.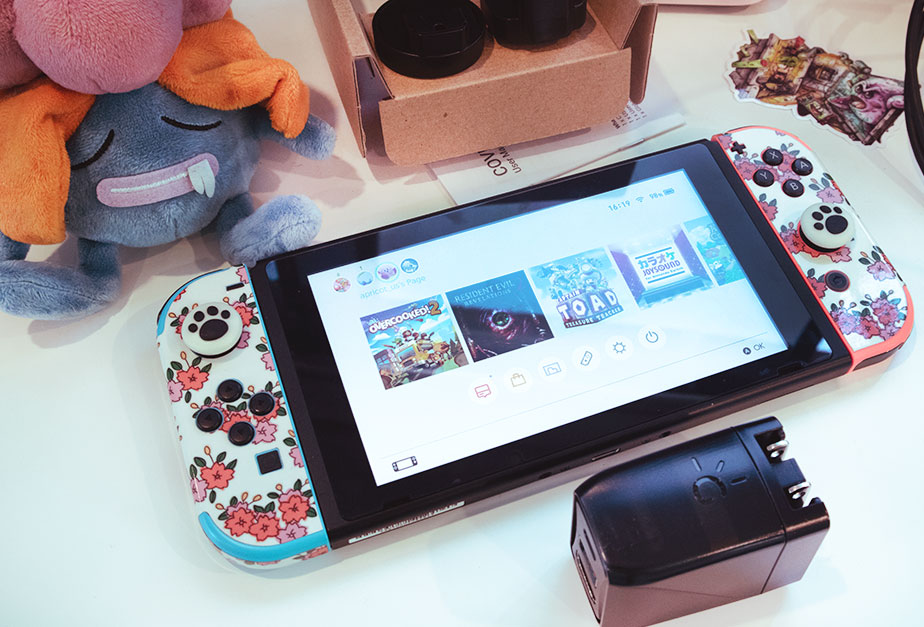 Here's the dock with the Switch itself. It's hard to believe this is all you need to connect your Switch to a TV screen! It also has foldable prongs, which is another awesome aspect for travel, but since I live in Australia and need to attach one of the adaptors to connect to outlets here, I probably won't be disconnecting it to fold in the prongs very often.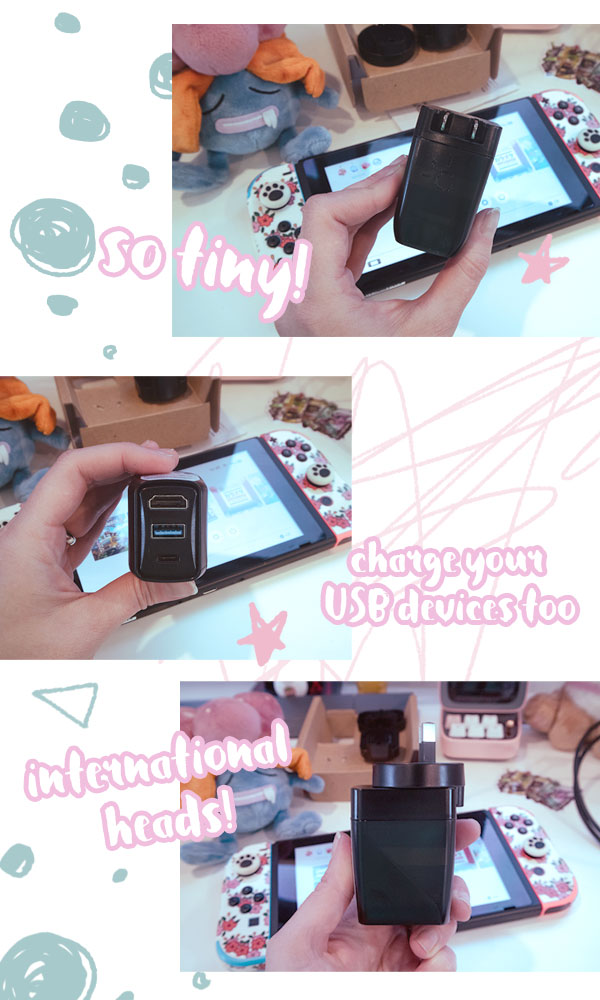 In addition to its primary use as a Switch dock, the Genki Covert Dock USB Type-C PD 3.0 port can charge all sorts of devices, and it supports USB-A 3.1 accessories such as controllers or USB drives. And of course, there are tons of other use cases for the HDMI output aside from connecting the Switch to a TV!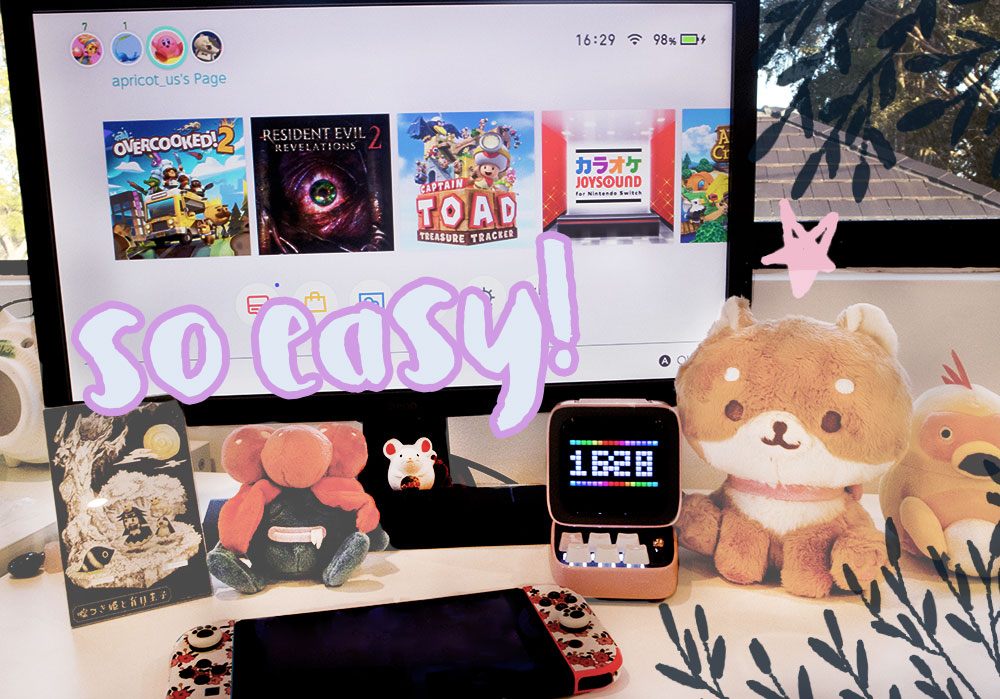 Using the Genki Covert Dock, I was able to quickly and easily connect my Switch to my second monitor without having to worry about disconnecting the original dock from its place of honor by the TV. At $75.99 USD, it may feel a little on the pricey side, but considering Nintendo charges $89.99 USD for the official dock, it's a comparable rate if you want to add an extra-portable dock to your gaming bag. I'm pretty smitten with mine, and I bet you will be too!