I have to admit I've gotten a little shiba inu obsessed over the past few months (getting a shiba inu puppy does that to you). Part of this new obsession means that I am constantly on the lookout for the cutest shiba inu merchandise, and independent artist Sonson's shop definitely fits the bill! Feast your eyes on this adorableness: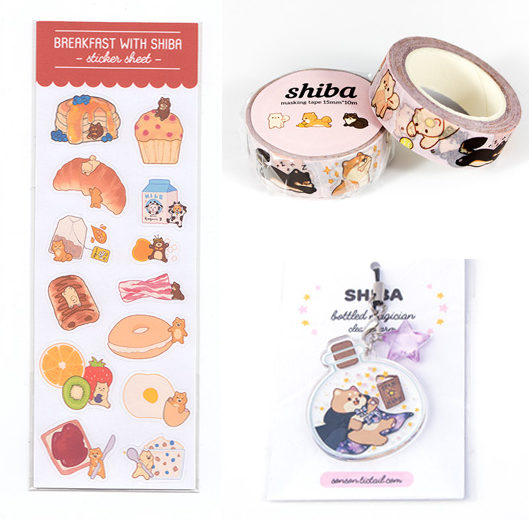 If I could afford to buy one of everything from Sonson's shop, you can bet your bunnies I would! I just love these pudgy shiba designs so much, especially the Breakfast with Shiba series! But if, heaven forbid, shibas aren't your thing, Sonson has an array of other items featuring Pokémon and cute original designs, too.
If you can't get enough of Sonson's art, be sure to check them out on Twitter!