Sunday Spotlight has turned out to be a great way to feature fundraising campaigns I wouldn't have the chance to cover otherwise, so this week (despite it already being Monday in Australia) I'd like to turn your attention toward a BL visual novel on Indiegogo called Monstrous Lovers!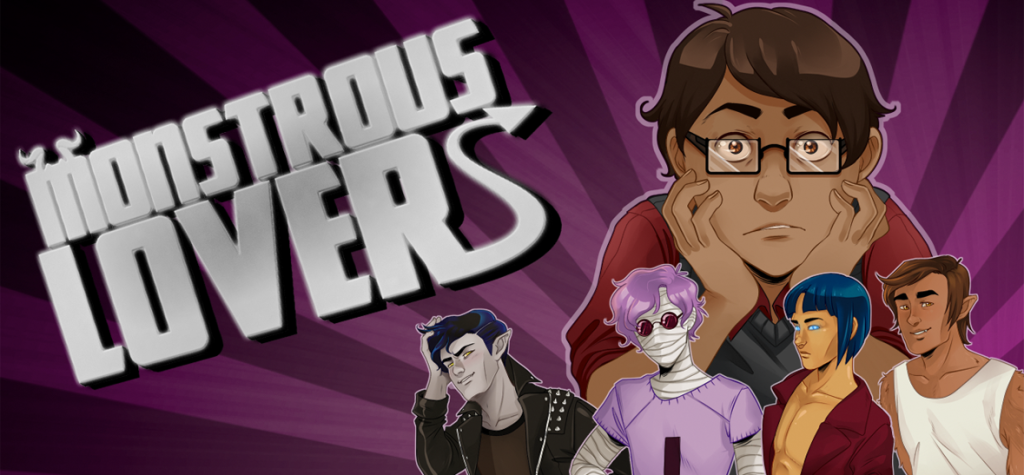 Monstrous Lovers is about a government employee whose job is to ensure the peaceful coexistence between monsters and humans, which of course leads to him falling in love with one of four different monster boys. The game will be made available in both English and Spanish and even include Spanish voiceovers, something you don't see too often in indie visual novels!
Unfortunately, the Indiegogo campaign finished its initial fundraising period without reaching its goal, so the developers have opted to extend it so that this rad-looking game can get the funding it needs to be made. If you're a fan of BL or romance visual novels, be sure head over to the Indiegogo page to check out the demo and help this game get over the finish line!