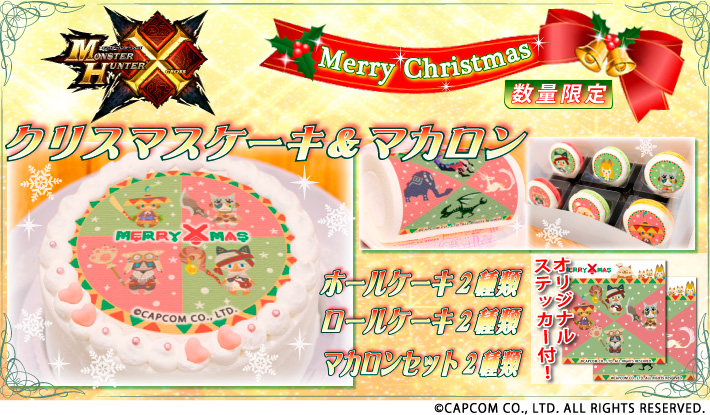 Christmas is just around the corner, and in Japan that means reservations for Christmas cakes are everywhere you look. While most western cultures probably associate fruit cakes with Christmas, Japan has popularized a light, usually white cake with strawberries and cream as a common Christmas eve treat. Now, Christmas cakes are so popular that they come in nearly every flavor imaginable, and every decoration imaginable, too! From Monster Hunter to Yowamushi Pedal, all kinds of nerdy fandoms are represented in Christmas cake form… And I've rounded up some of the best to share with you today.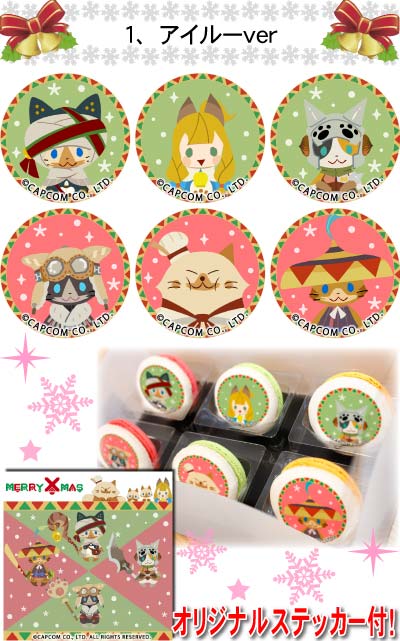 The Japanese website Priroll has a wide variety of cute and nerdy cakes for almost any occasion, including Christmas. Not only do they stock traditional Christmas cakes with white frosting averaging around $30 each, but they also offer roll cakes (another Christmas classic in Japan) and macarons that you can customize from a huge range of fun designs. Monster Hunter is well represented this year due to the recent release of Monster Hunter X. As a special bonus, each cake, roll cake, or macaron set comes with a special sticker you can only get from Priroll! I'm pretty particular to the Felyne-themed macarons above, but here are a few other options they have: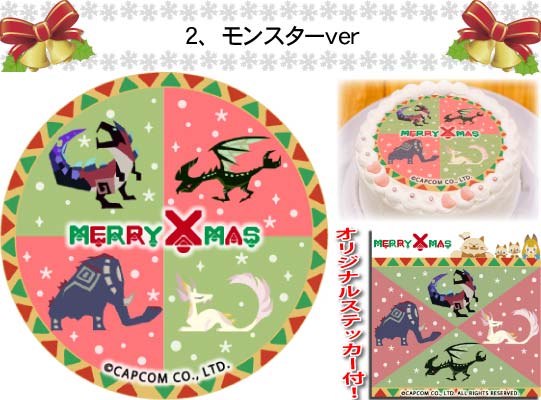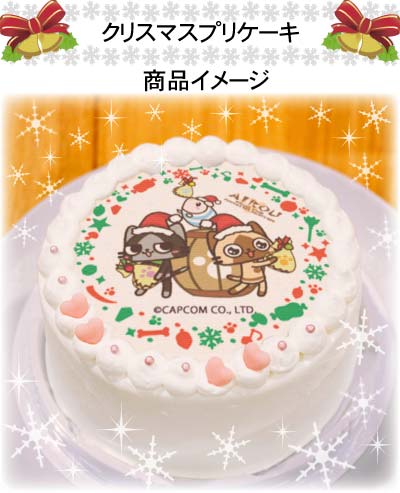 Even mobile games are represented, including my current obsession Yume Oukoku to Nemureru Hyakunin no Oujisama, or Yume 100!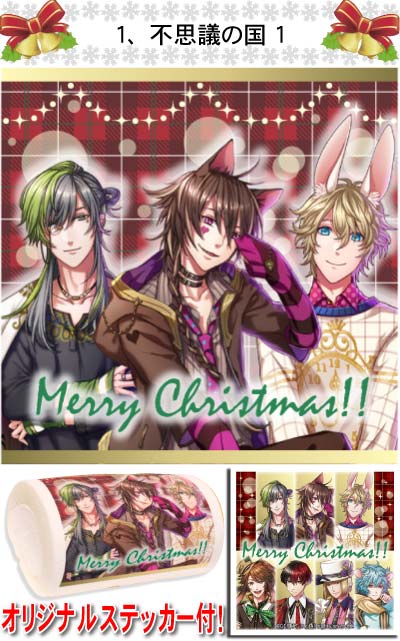 This roll cake only features three of the princes from the country based on Alice in Wonderland, but if you order it you'll get a sticker with all seven!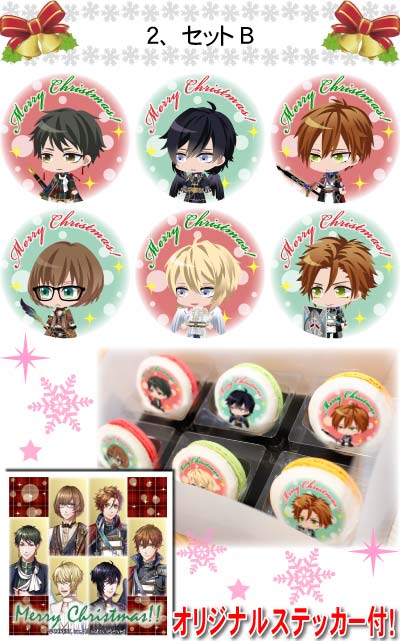 The macarons, on the other hand, opt for depicting the characters in chibi form, which makes sense considering the space is so much smaller than a cake.
Of course, there are plenty of series represented on the anime side of things, as well!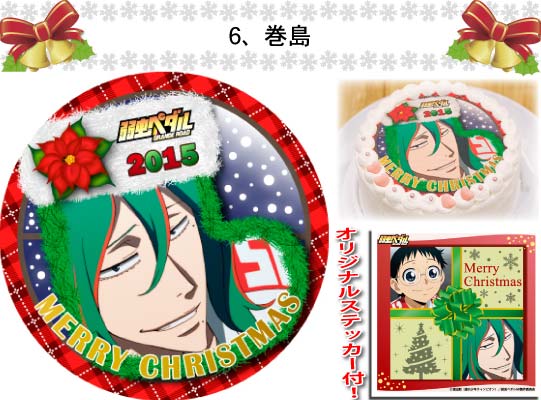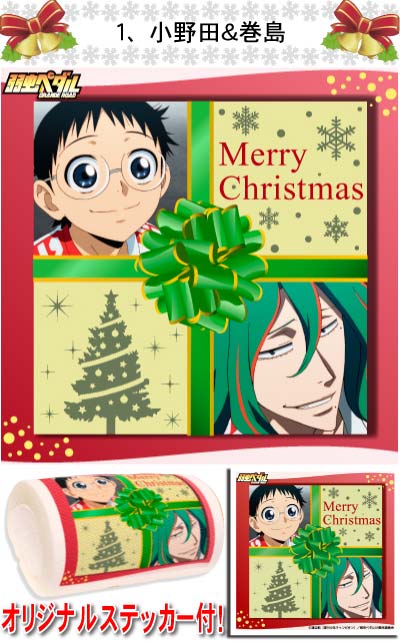 I guess I shouldn't be surprised that many of the Yowamushi Pedal cakes feature some fan favorite character pairings!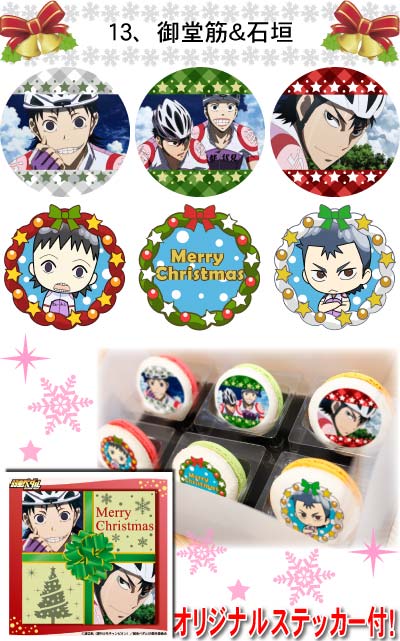 Care for some Midousuji macarons? I'm amazed that they were able to fit images from the anime on such a small canvas!
On the shojo anime side, one of my favorite series in recent years, Kamisama Hajimemashita, also got the Christmas cake treatment: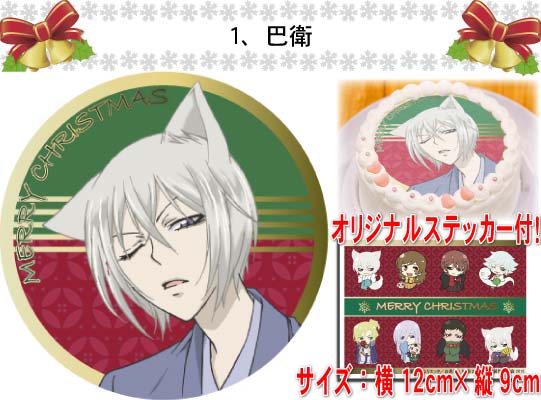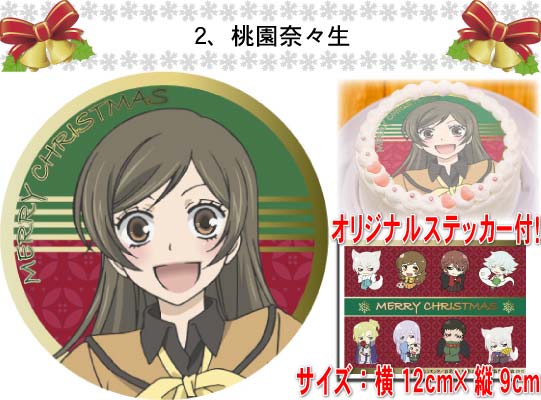 If you got a Tomoe cake, you'd have to have a Nanami too, right?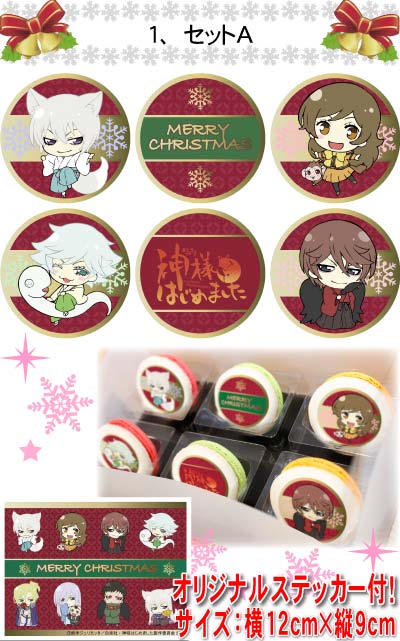 Despite the wide number of series represented on Priroll, they still manage to offer many different Christmas designs without reusing patterns or backgrounds! On the birthday cake side of things, you can even get custom words or photos in addition to the characters printed on, too. There are a huge number of anime and game series I haven't even touched on, so I highly recommend browsing the site to see the full range. I wonder how the cakes actually taste!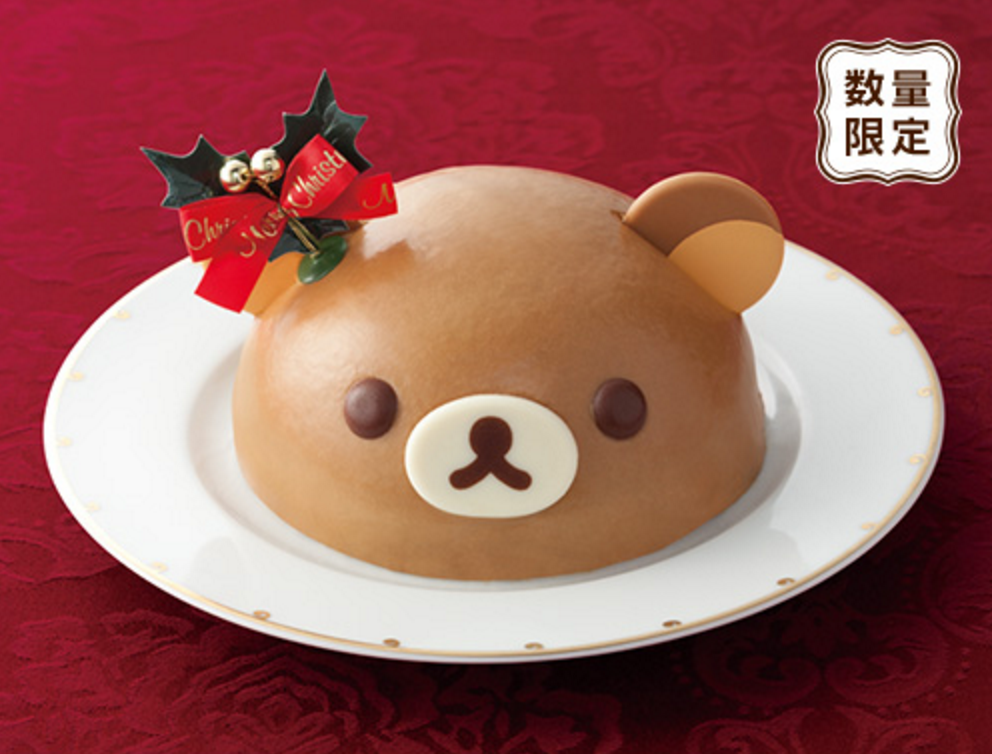 If you're too embarrassed to have your number one fandom plastered on holiday confectionary, how about an adorable bear? This Rilakkuma custard creme cake from Lawson is almost too cute to eat, but I would probably manage. Like Priroll's Christmas cakes, this one is also about $30, but the twist is that it is just a dome cake that comes with chocolate parts for the face and ears so you can put him together with your family or friends!
Despite having been in Japan on Christmas, I've never actually had the opportunity to try a Christmas cake. If you had the choice, would you get a nerdy cake, or would you prefer something more traditional? Let me know what sweets you'll be eating over the holiday in the comments!