You may have thought
my recap posts
from my trip to Tokyo last summer were finished… But you are wrong! A whole eight months later and I've still got tons of things I'd like to cover, and what better way to get back in the swing of things than with a roundup of photos from my visit to the
Ghibli Museum
?
Before I dive in, it's worth mentioning that tickets to the museum have to be bought in advance and sell out very quickly, so if you ever want to plan a trip yourself, don't wait until you get to Japan to get your tickets! It's possible to purchase tickets online from sites such as Jlist, or, if you're like me, you can get a friend in Japan to grab a ticket from their local convenience store to make sure you are able to go when you want.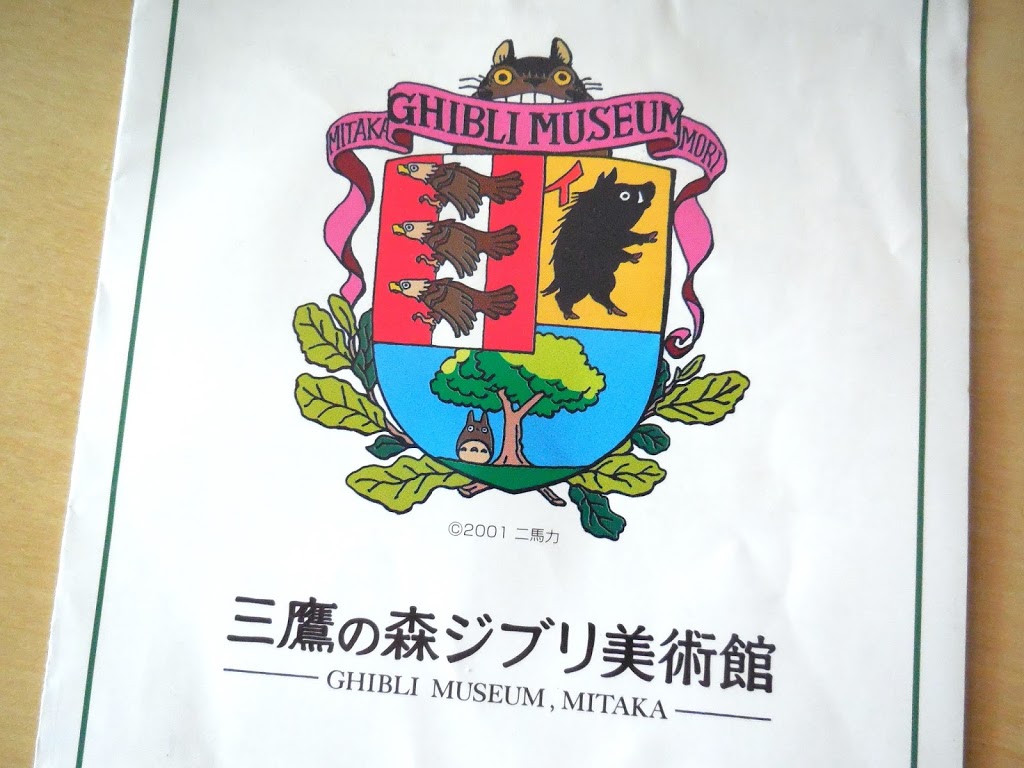 I know you probably want to get straight to the museum photos, but I just had to share some of the illustrations from this guide. I love the logo!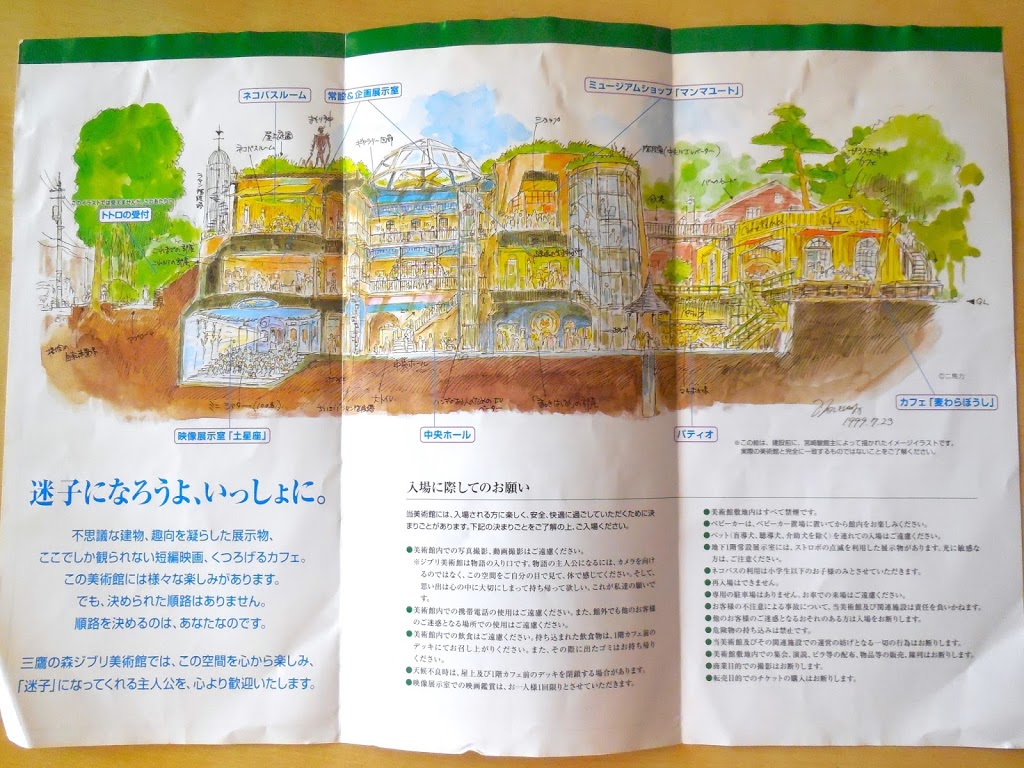 Here's an illustration of the museum layout, drawn by Hayao Miyazaki himself!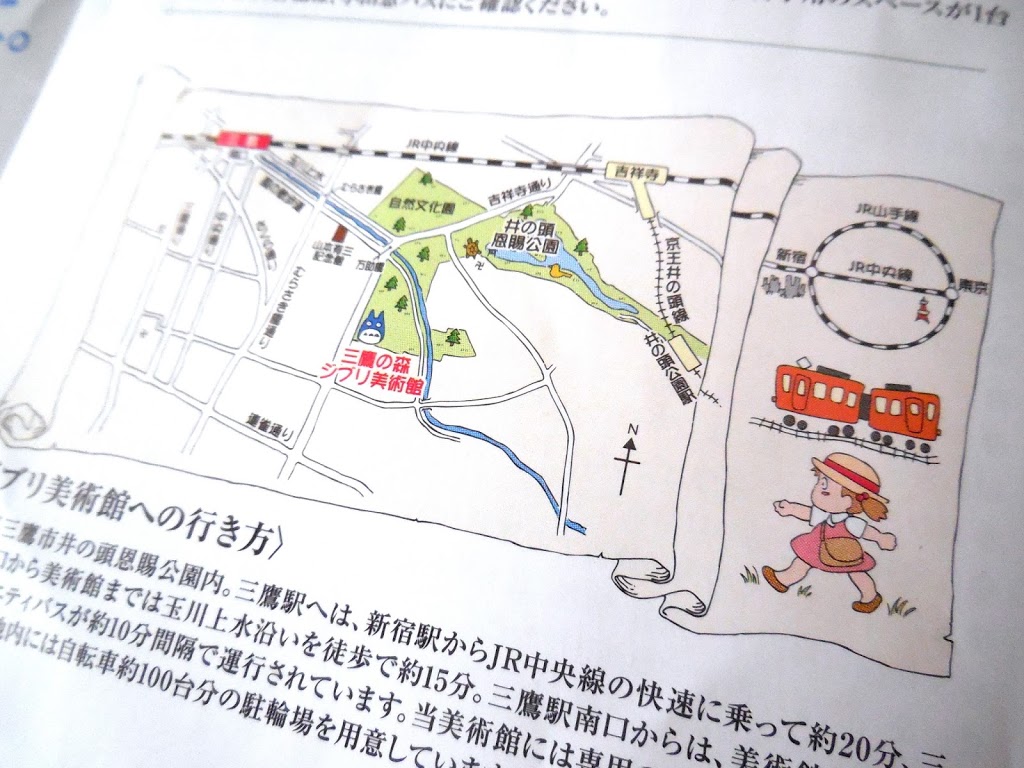 On the back of the guide is a map with directions on how to get to the museum. The museum is marked by a little totoro!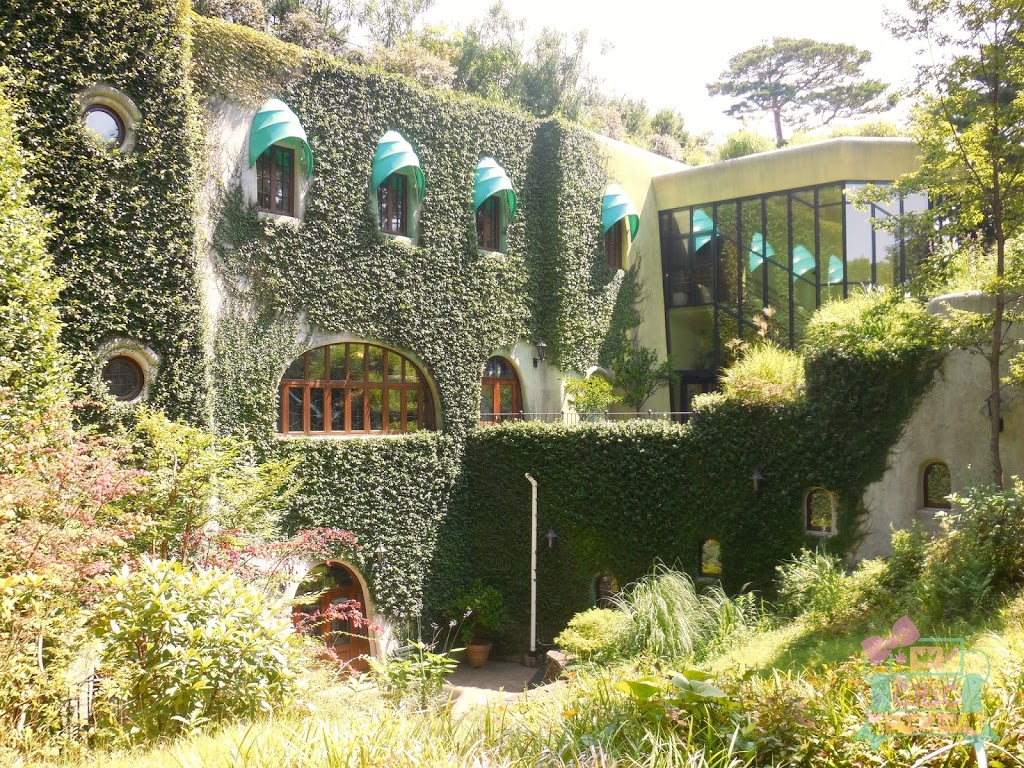 Visiting the Ghibli Museum has always been a dream of mine. Who doesn't love the studio's gorgeous art style and heartfelt films? Luckily I was able to make time to go, but I was surprised to find that it took a pretty hefty train and bus ride to get to Mitaka, where the museum is located! It's certainly not in the city, that's for sure.
I happened to go with a friend on what felt like one of the hottest days of my whole trip. We waited about 20 minutes in line before the museum opened (where I took the photo above), and I'm surprised I didn't drown my poor friend in sweat. It was brutal!
I think it's safe to say that I didn't mind the heat all that much when confronted with the gorgeous scene in front of me. There were a few little girls in line next to us who kept shouting that they could see Arrietty… It really does look like she could pop out at any moment!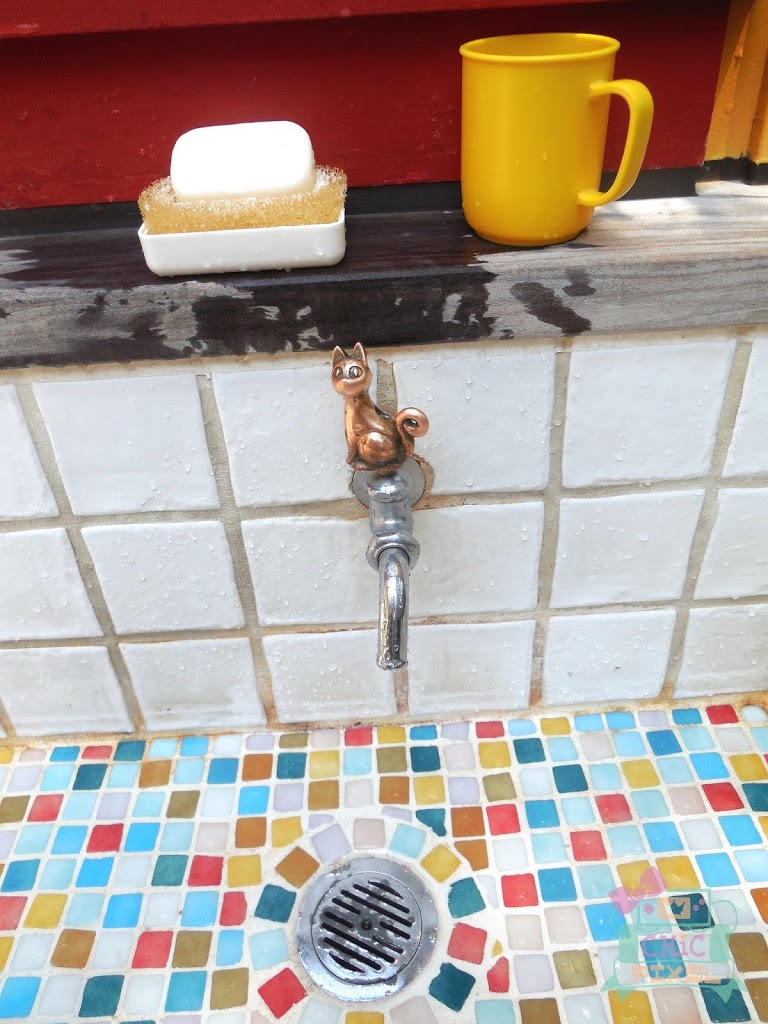 Unfortunately, photos are not allowed inside the museum itself, but rest assured, it's completely enchanting! I actually enjoyed the architecture and little design details such as the cat faucet above more than the exhibits themselves! It definitely felt like you were stepping into a world created by the folks at Studio Ghibli. There were number of permanent exhibits, as well a limited exhibit featuring Ghibli versions of The Nutcracker, and a special exhibit for When Marnie Was There. I went to see When Marnie Was There afterwards, but unfortunately I wasn't very impressed by it (my favorite Ghibli film is Kiki's Delivery Service, by the way).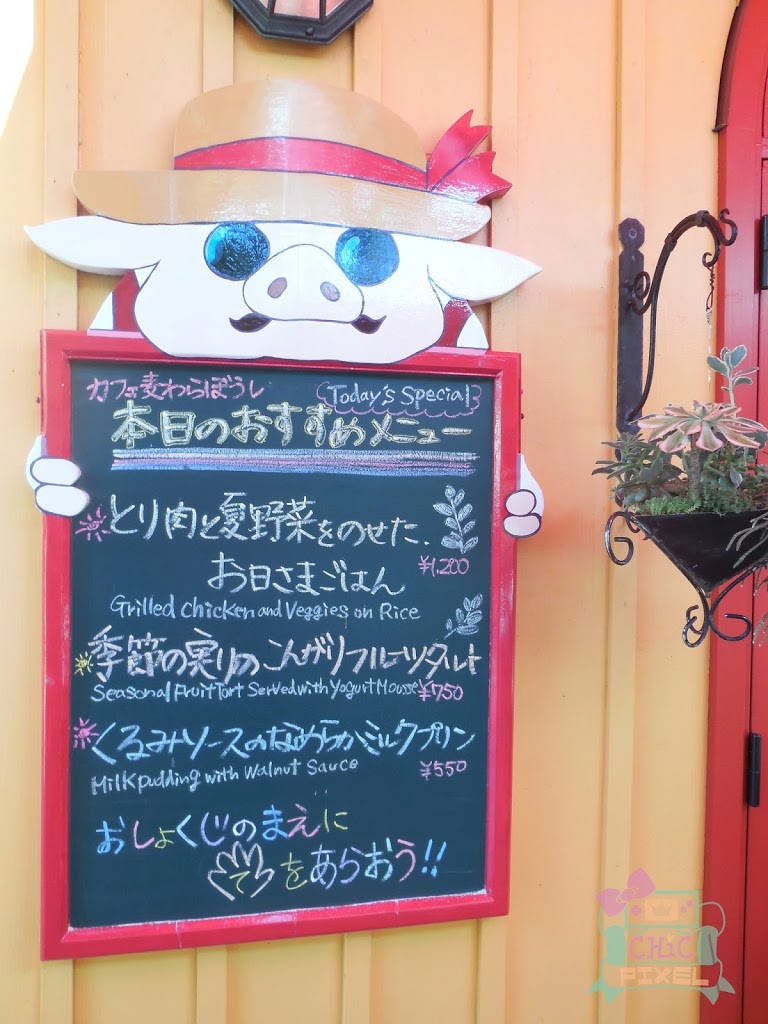 Of course we also had to visit the café, and there was no way I was going to leave without getting their signature Straw Hat coffee. It was adorable, and tasty, as expected!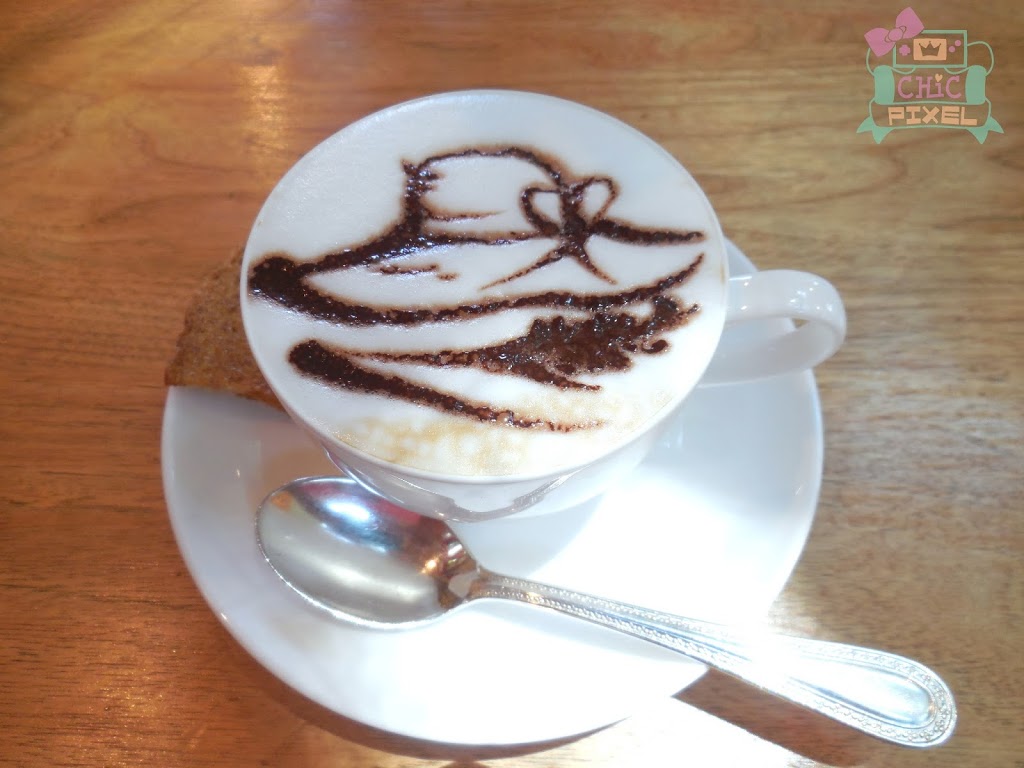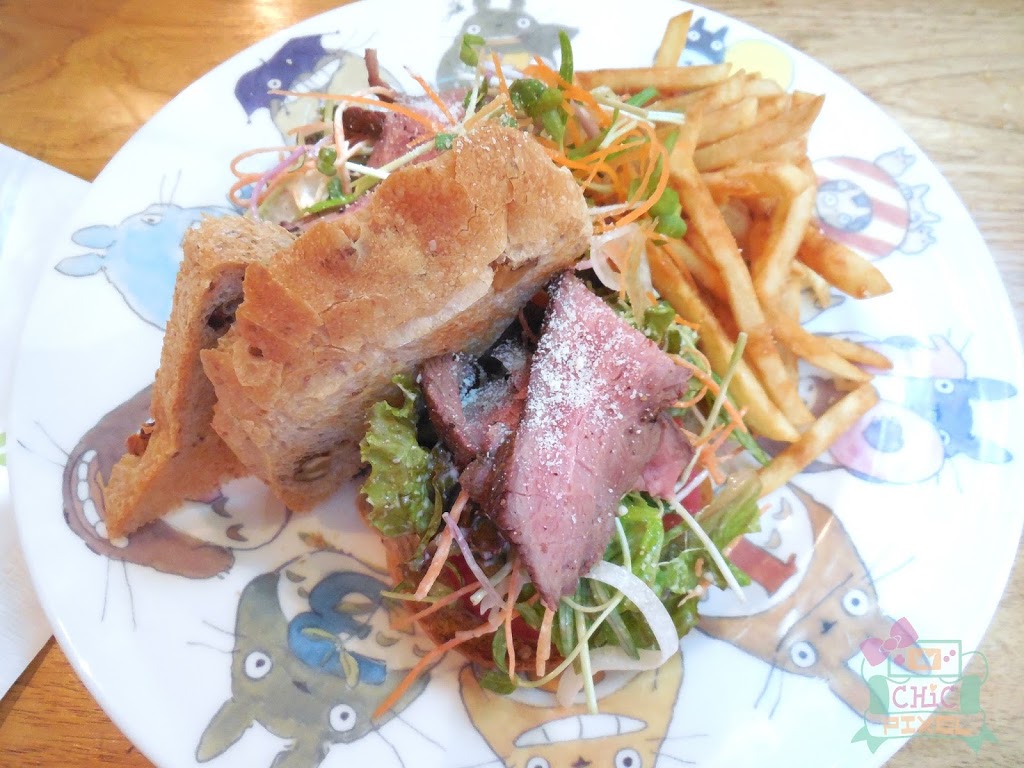 I settled on the beef sandwich with walnut bread for lunch, and I was pleasantly surprised with my selection. The totoro plate was such a cute touch! Compared with the prices and quality of the Rilakkuma Café I went to at Tower Records, I actually thought the Straw Hat Café was nicer!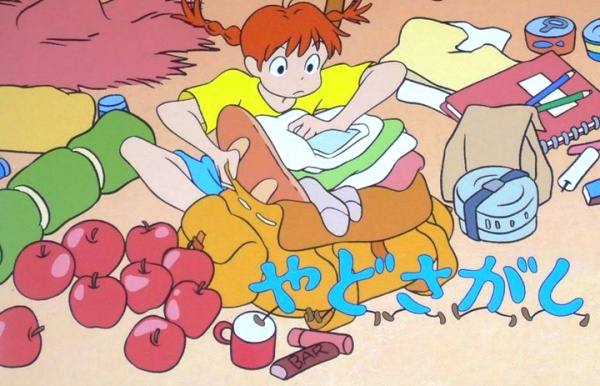 When you purchase a ticket to the museum, you also get the opportunity to see one of a selection of short films that can only be seen at the museum. The film I sat in on was titled Yado sagashi (やどさがし, "house hunting"), and featured the Pippy Longstocking-esque gal pictured above setting out on a journey to find a place to stay. All of the sound effects in the film were made by one person, and there was no dialogue whatsoever. I had a lot of fun watching it! Though it's not available anywhere else, you can see a short clip on it from a Japanese TV spot on YouTube.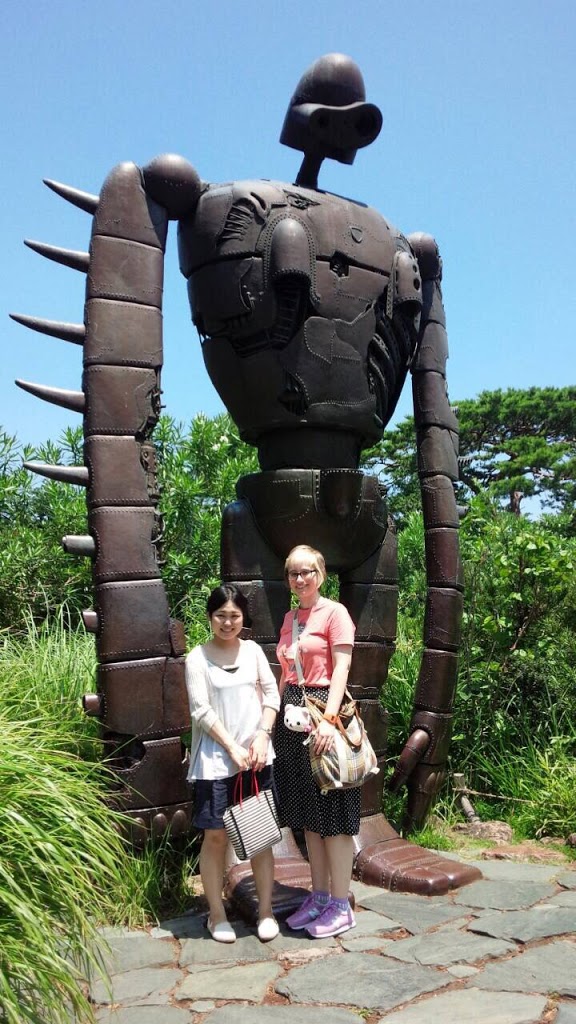 I wish I could post more photos of the museum itself, but sadly I'll have to end with this photo of me and my friend next to the robot from Laputa: Castle in the Sky, located on the top of the museum itself!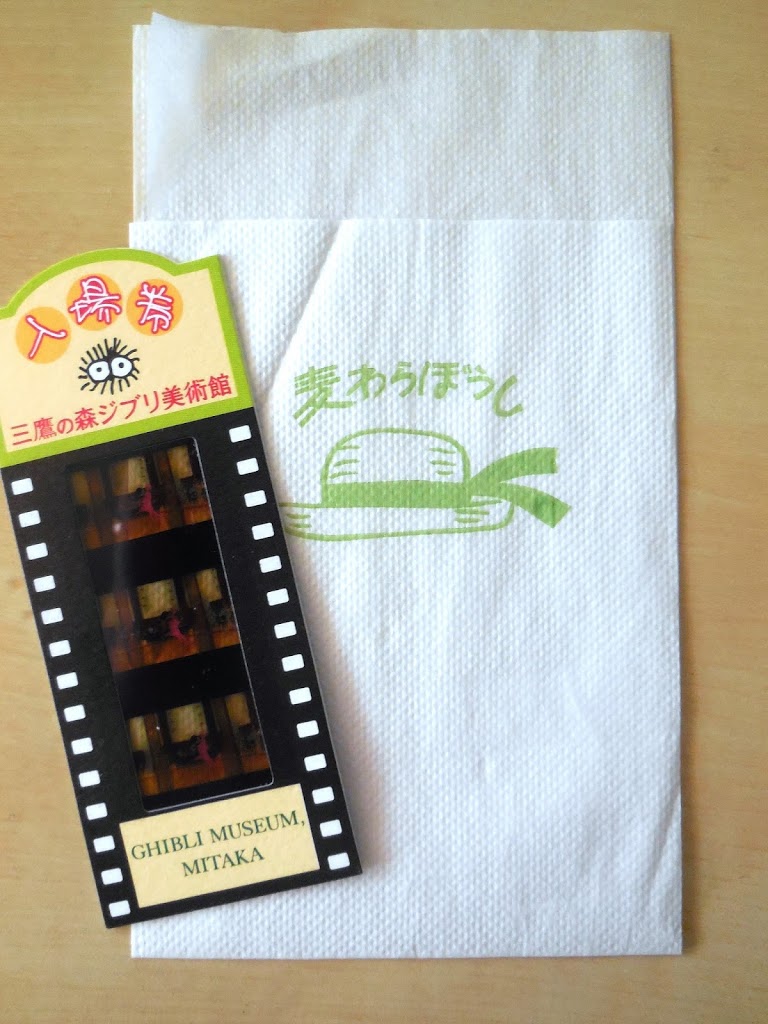 Of course, I couldn't leave without a couple souvenirs! I'm the kind of dork who takes things like printed paper napkins with me, so of course I wanted to keep the one with the logo of the Straw Hat Café.
One of the unique aspects of the Ghibli Museum is that every ticket contains three actual slides from a Ghibli animation! You can't really see, but I believe mine has a scene from The Cat Returns. If you can think of any other Ghibli movies with a pink dancing cat in them, let me know!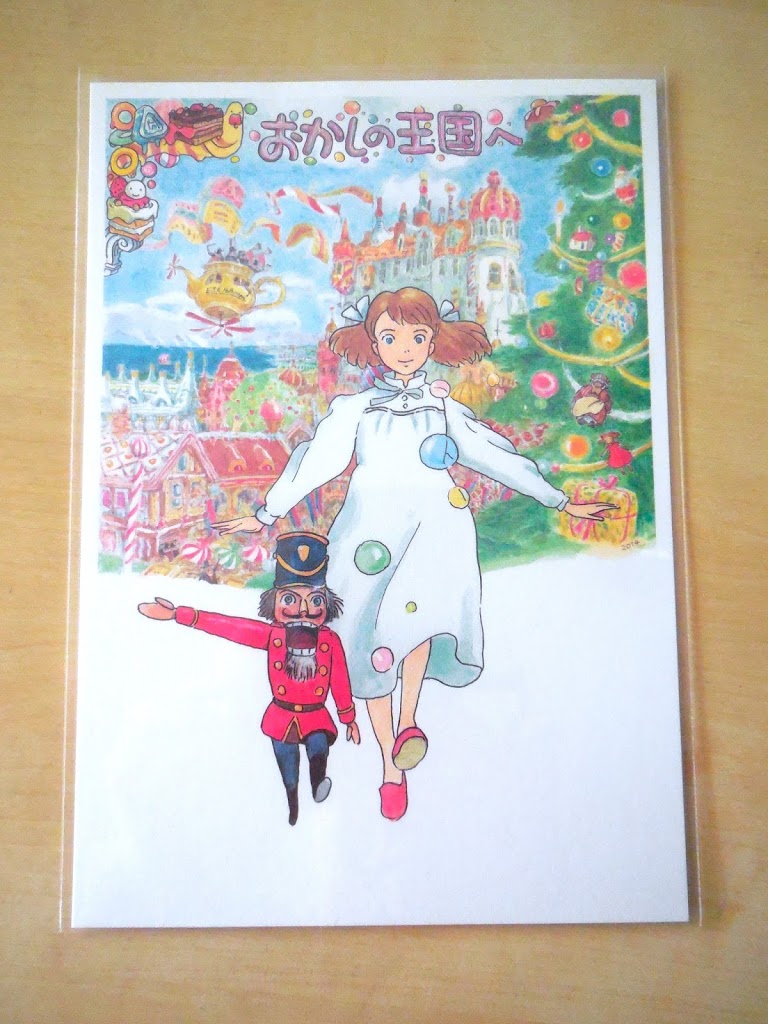 I didn't actually buy much in the museum store, but I wanted to get something with the illustration from the The Nutcracker exhibit on it, so I made sure to grab this postcard. I have lots of fond memories of going to see The Nutcracker ballet around Chirstmas as a kid, so it's just lovely to see Ghibli's interpretation of it!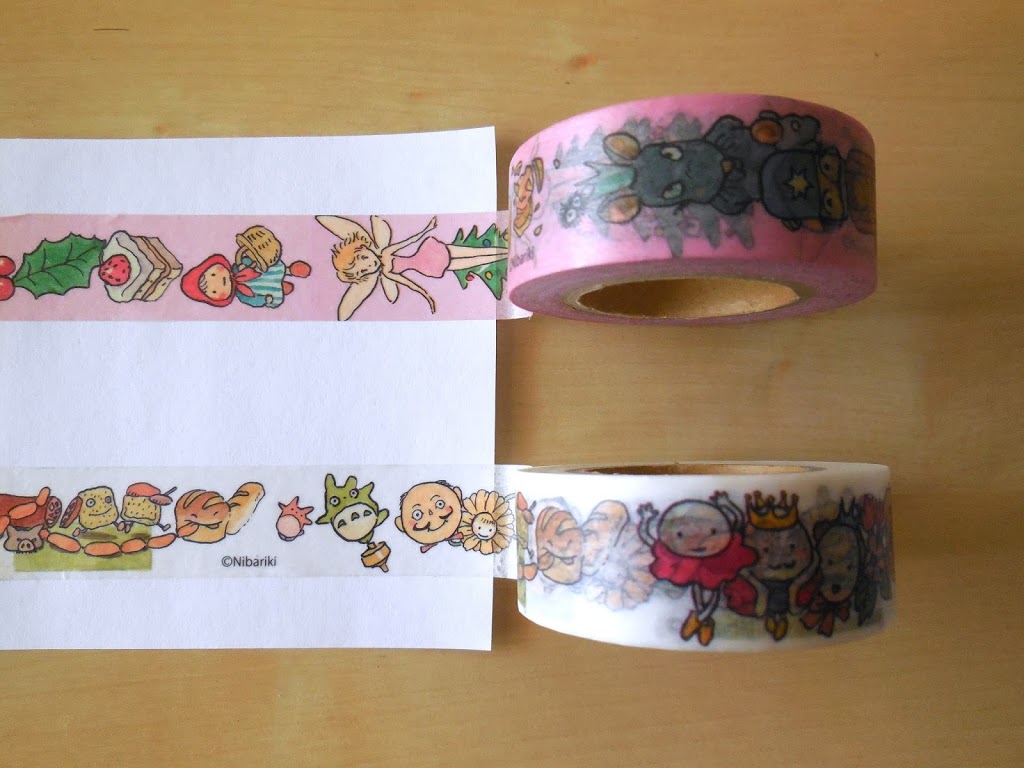 I'm also into colored masking tapes, so I couldn't resist when I saw these! The pink one is very clearly The Nutcracker-themed, but I like how the white tape has a mixture of Totoro and other characters (dancing bread?) on it. I can hardly bear to use them, though!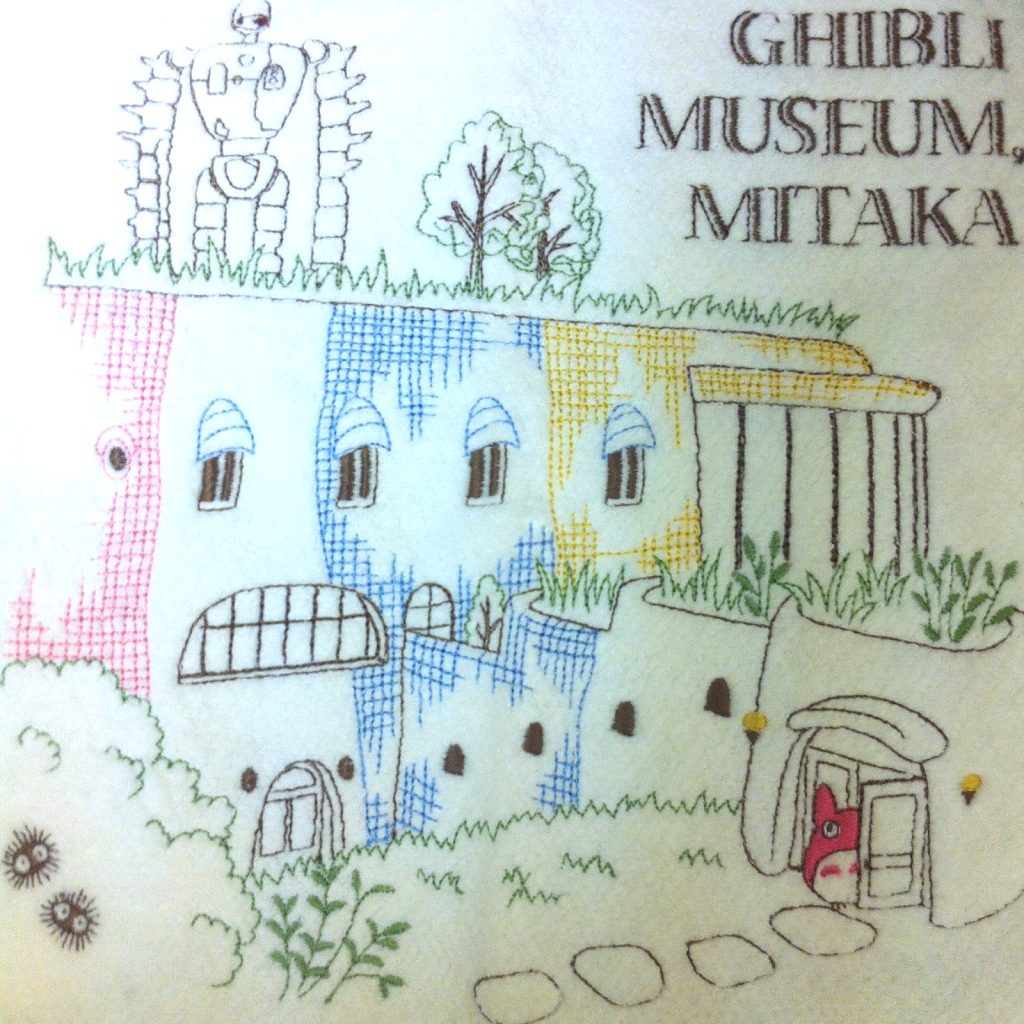 Last but not least, I also picked up this gorgeous hand towel with an embroidered Ghibli Museum design on it. Unfortunately, this is the only decent photo of it I have, as shortly after I spilled coffee all over it! I'm still using it but it doesn't look nearly pristine as when it was new. Oh well… hand towels are meant to be used, anyway! I love the design, though, so I'm really happy I got it.
That concludes my Ghibli Museum recap! Thanks so much for reading. I'd like to do a post on the Tokyo Pokémon Center, and perhaps a few general photo posts since I have so many fun photos I haven't yet shared, so please let me know if you'd like to see those! Sorry for taking so long!