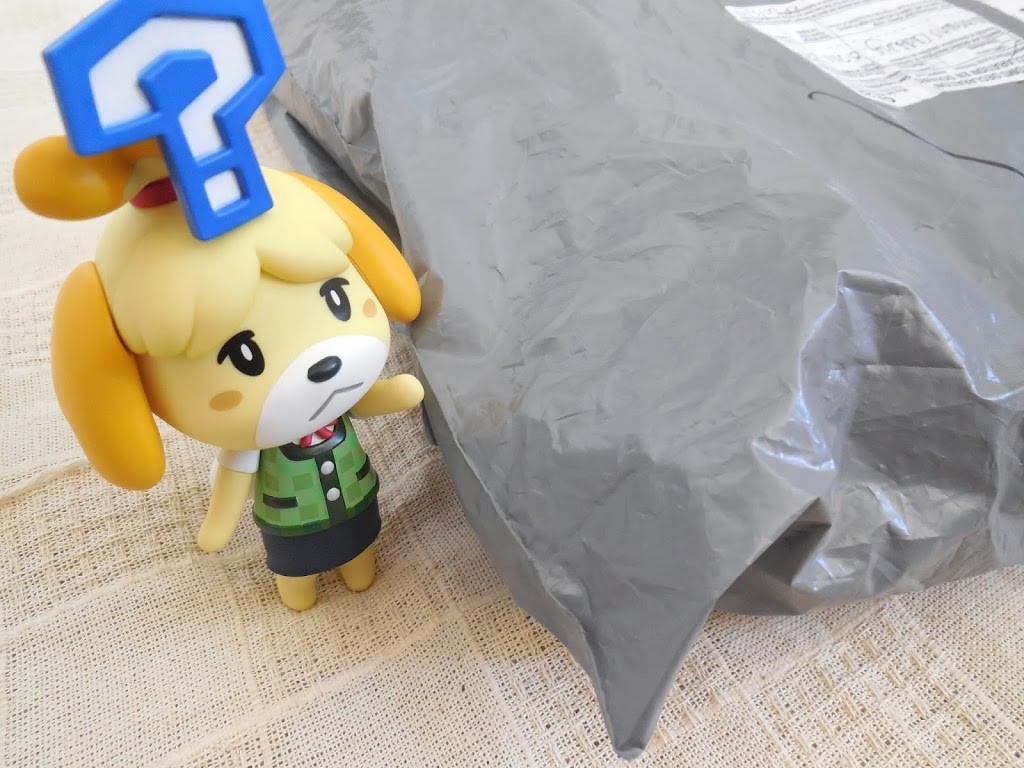 I don't always wear gaming-themed clothing, but when I do, I like to do it in style! I kid, but when it comes to gaming threads, there's a fine line between "wink nod" game references on trendy clothing and obnoxiously obvious tees that proclaim your love for all things nerdy for the world to see.
I bring this up because the other day I received a curious package. Isabelle was very interested to see what was inside!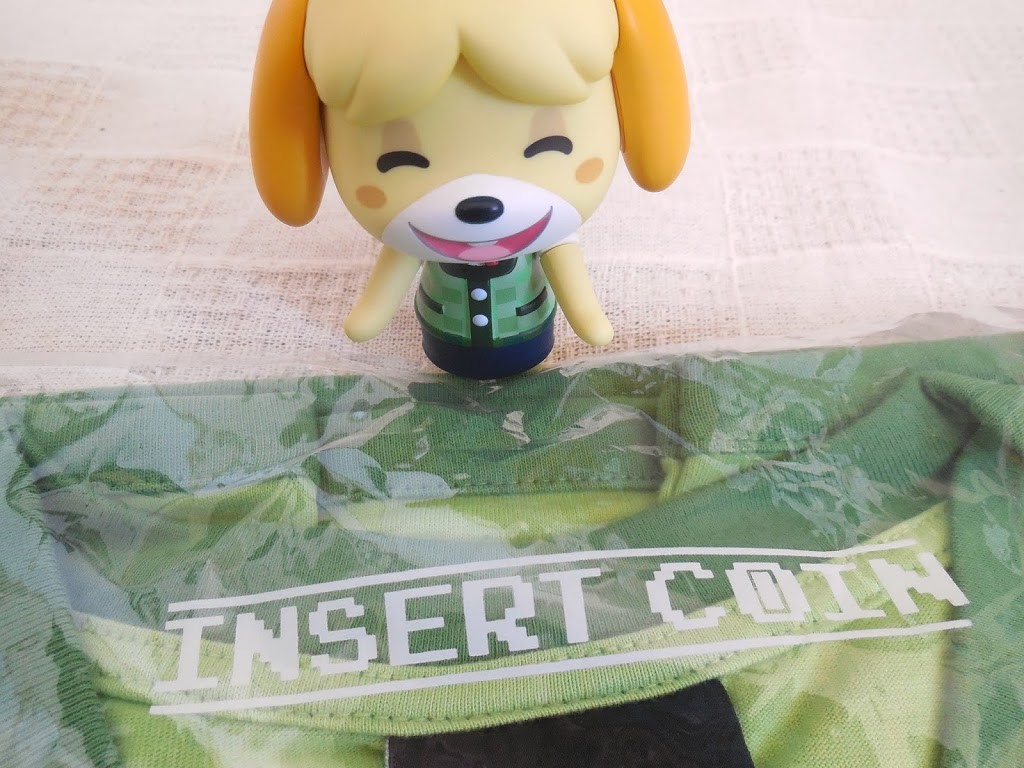 The kind folks at Insert Coin Clothing sent me some items to review! I don't normally do clothing reviews here at Chic Pixel, but I'm always excited to find new ways to express my love of gaming though fashion. So let's see if Insert Coin Clothing makes the cut!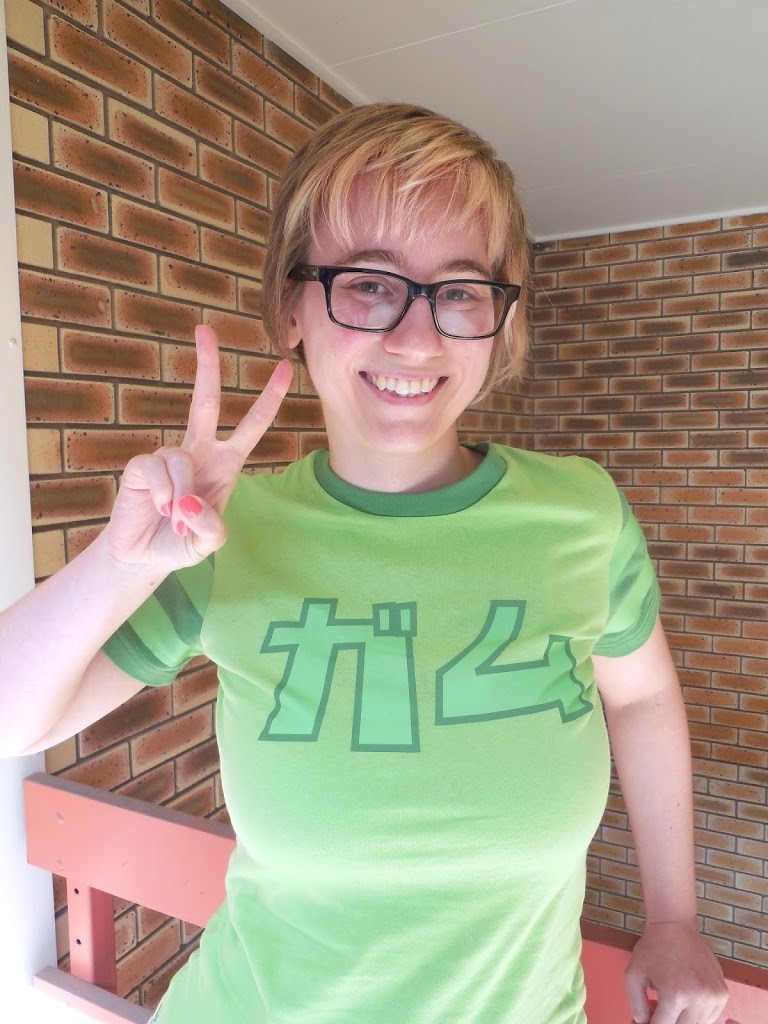 Do you know where this shirt's from? It's
Gum's tee
from
Jet Set Radio
! If you compare this shirt to
her's
, there are some differences (the most obvious being the fact that she has long sleeves in the game), but I think they did a really great job translating it to a shirt design. It's the best kind of gaming shirt, as fans of the game will definitely recognize the reference, but folks who don't will (hopefully) just think it's a neat design. I suppose people who can speak Japanese might wonder why it says "gum," but there certainly is no shortage of shirts with odd Japanese on them in the world, so I don't think it would really turn many heads.
The size I'm wearing is a girly M, and it's just about the right fit, if just a tiny bit tighter than I usually like in the armpit area.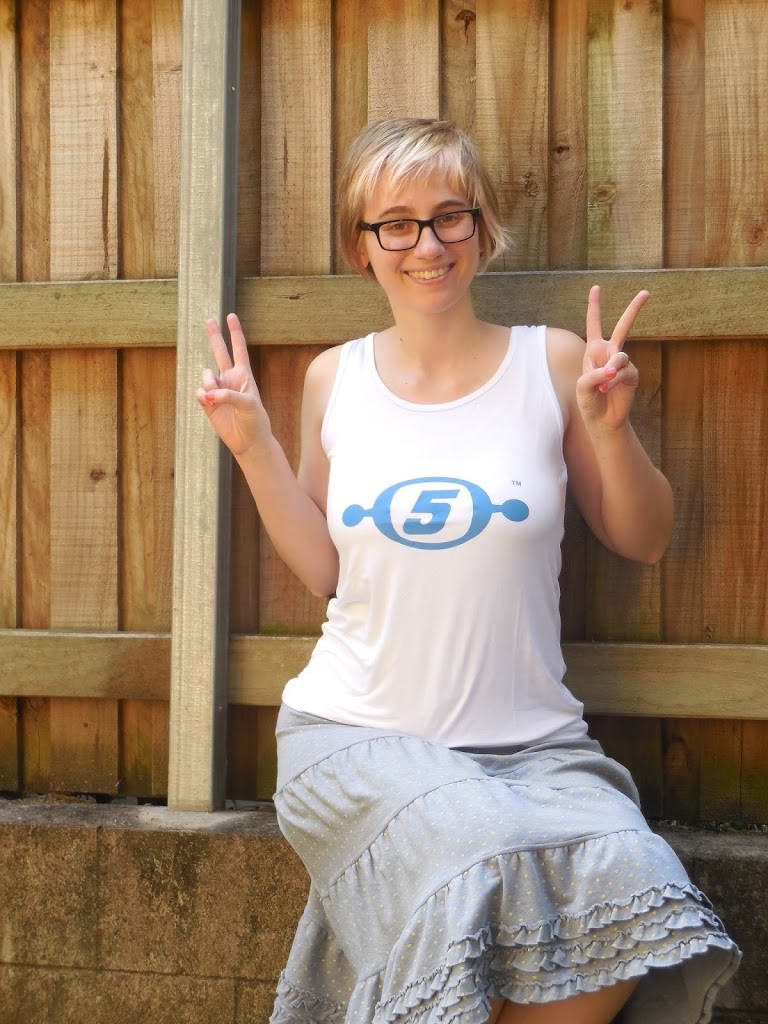 Yet another generic peace pose! I guess I'm not cut out to be a model… Anyway, I was thrilled to see the other shirt Insert Coin Clothing sent my way was none other than a
Space Channel 5 Ulala tank
! I love the design and soft fabric of this one, but unfortunately I don't think it's quite as flattering on me as the Gum tee… Like the Gum tee, it's a girly M, but it's much looser due to the fabric type. The image on the website does make the tank look like it's supposed to be pretty loose, so it may just be that it doesn't fit my particular body type.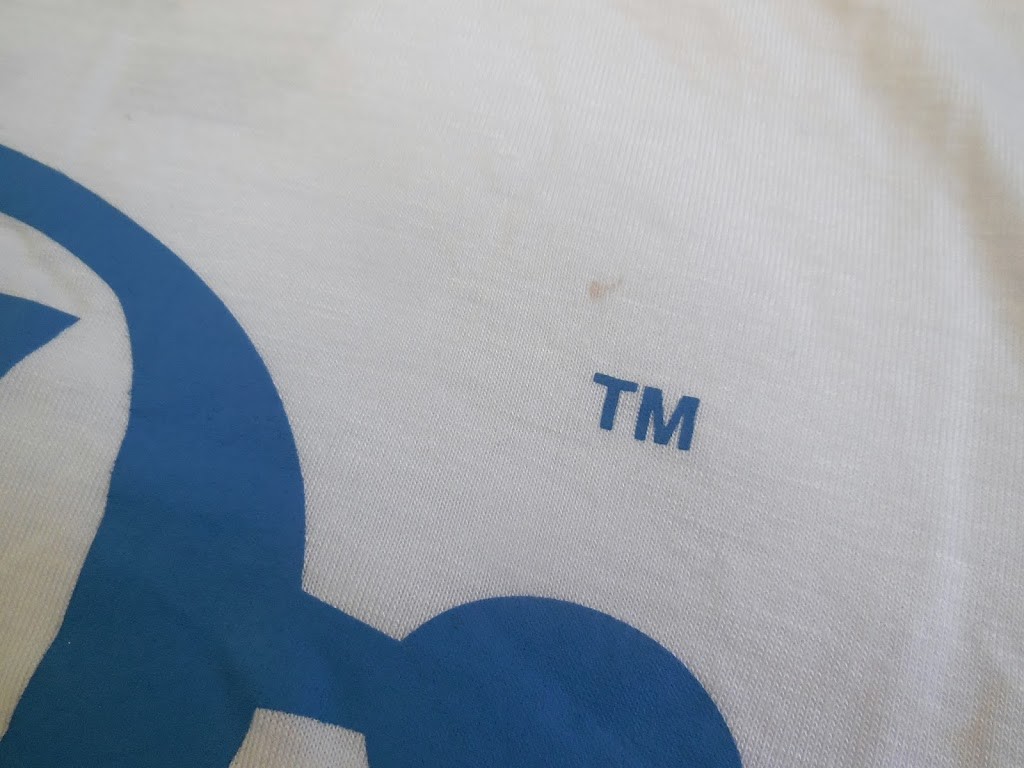 The other thing I have to note about the Space Channel 5 tank is that it came with a small mark near the trademark symbol. It's not super noticeable and I was able to get most of it out with a little soap and water, but I'm still not sure what it was in the first place.
Both shirts are very high quality, and the transfers seem like they will hold up well in the wash (I've washed both once). Some t-shirts have transfers that are stiff and quickly start to show cracks after a wash or two, but I'm really happy with the quality of these!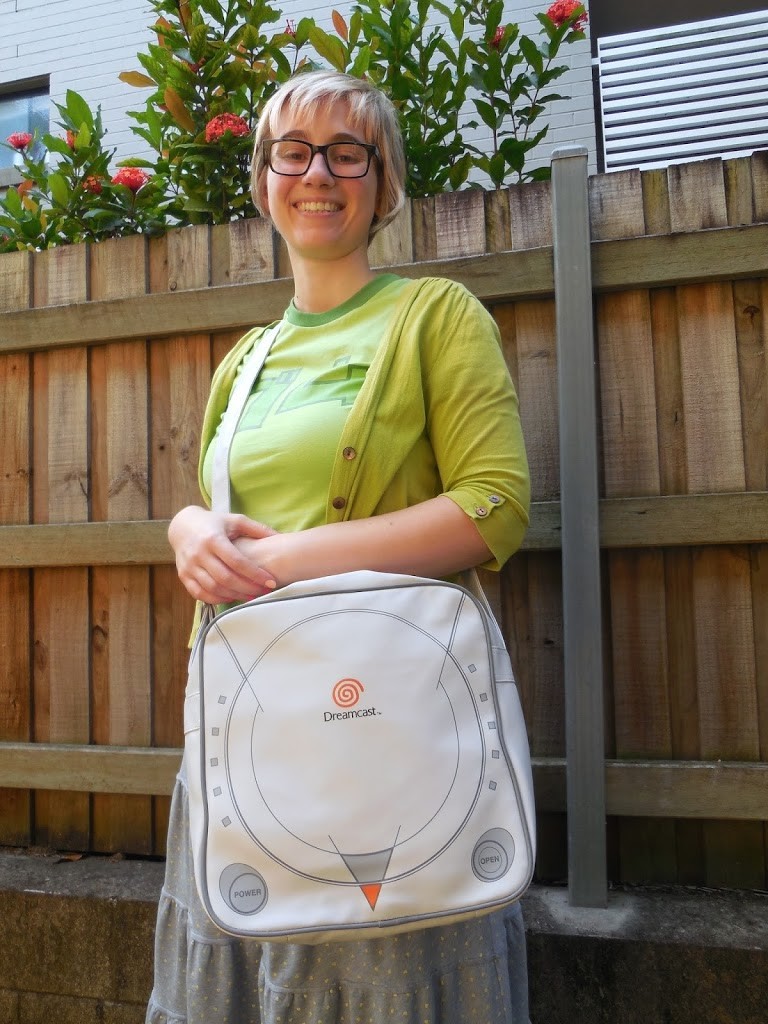 The final item I received was this awesome
Dreamcast side bag
! This is probably the most obviously game-related item of the lot, but most non-gamer adults will probably not have heard of a Dreamcast anyway, right? Either way, I think designing a bag after a console is a really neat idea, and the bag itself is really durable and has plenty of space to hold books, a wallet, and whatever other personal items you need to carry with you. I am really impressed by the quality of this one, and can see it holding up really well even with regular use.
There is currently a 3 for 2 sale on all t-shirts going on at the
Insert Coin Clothing website
and the
Space Channel 5 tank
is 40% off, making it a great time to stock up on gaming-related goodies! There are all kinds of great series represented such as
Parappa the Rapper
and
Zone of the Enders
, as well as clothing and accessories for both men and women, so if you'd like to wear your love for gaming on your sleeve (literally), I highly recommend checking Insert Coin Clothing out.