In my opinion, "Are games art?" is a tired debate. Rather than wasting time arguing whether or not they are, I prefer to let critique, analysis, and thoughtful discussion about the games we love and hate speak for themselves. Matt Sainsbury of Digitally Downloaded is looking to do just that with his new Kickstarter project for The Interactive Canvas: Gaming Artists, an annual coffee table book that will celebrate games as art through creator interviews and essays.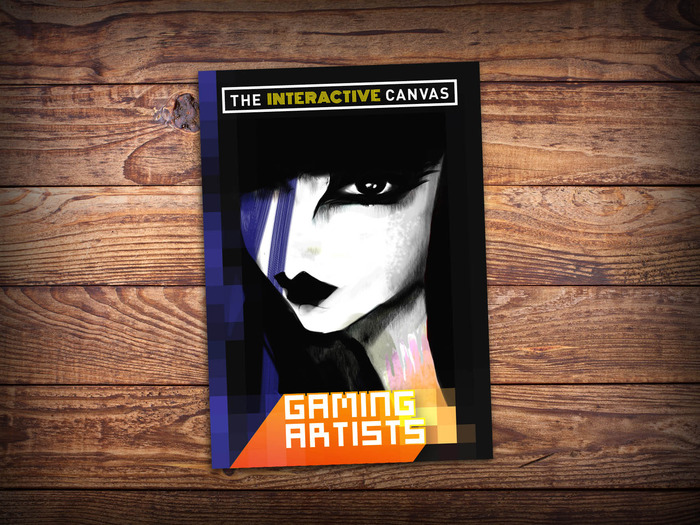 Since Matt is no stranger to Chic Pixel (you can hear us chat on episode 2 of Chic Pixel Plus!), I decided to get in touch with him to further discuss his vision for the project. "You can't tell someone that a game is a work of art. All you can do is write about games from that perspective and, eventually, even the greatest of disbelievers will come around. This is how it happened with the film industry half a century ago," he says. "I hope to show the skeptics that games are art by providing them with this book that is filled with proof. All the the game developers that we have involved with the book are genuine artists, and I expect that by reading their stories people will be convinced that there are game makers out there that think at a similar level to finest filmmakers and writers."
The highlight for many of the planned book with be the 30 interviews with various game creators it contains – a sampling from the official
Kickstarter page
lists the likes of American McGee, Jonathan Blow, and Hidetaka Suehiro (Swery65). Since I'm all about Japanese games here at Chic Pixel, I had to ask Matt if he was planning/able to get more Japanese developers in addition to Swery on board. "I do have quite a few Japanese game developers that I can't announce right now for various reasons," he wrote. "I think with the Japanese developers, they want to see if the book is guaranteed to be published before they publicly back it… of the 30 interviews that will be in the book, around 1/4 of those will be with Japanese developers." It's too bad he can't announce them until the Kickstarter is funded, but it's great to hear there are more in the works!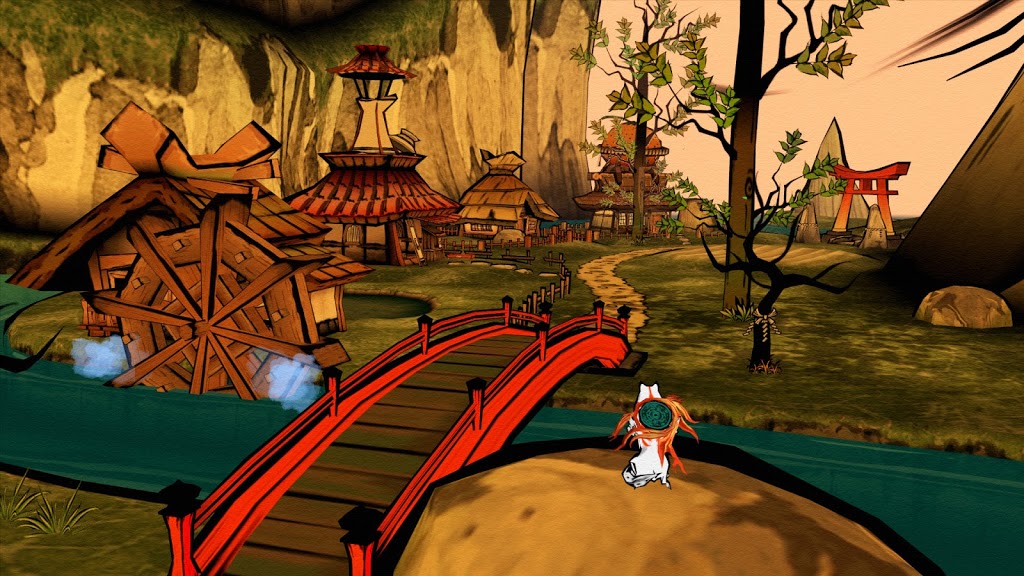 A game like Okami takes the term "interactive canvas" quite
literally!
But if the "games as art" debate is hotter than ever in the western games industry, what's the situation like over in the land of the rising sun? Here's what Matt had to say: "When I was in Japan a few years ago, a major art gallery in Tokyo had a simply massive exhibition of interactive art; Miyamoto got awarded a lifetime achievement award, and there was all kinds of displays looking at everything from Street Fighter to Love Plus. I think the Japanese love the idea of games as art, and the likes of Goichi Suda, Keiji Inafune and, of course, Shigeru Miyamoto, are simply accepted as artists. If we don't see such an active debate about whether games are art in Japan, I'm more inclined to believe it's because the Japanese don't question whether it is or not."
Finally, in addition to all the exciting content already covered, The Interactive Canvas will feature a number of guest writers, including Brendan Keogh, author of Killing is Harmless, and… yours truly! That's right, if The Interactive Canvas exceeds its funding goal, Matt has expressed an interest in hiring me to write an article for the book, which I would most certainly love the opportunity to do.
If a gorgeous, 200 page, full color book chock full of insightful content on games far sounds up your alley, I encourage you to head over to the
Kickstarter page
and consider donating before the campaign ends on February 6th!