As someone who takes pride in her love for (virtually) all things Japanese, including video games, it's hard to ignore the influence the Monster Hunter series has in Japan. But anyone with even a passing knowledge of MonHun (as it's affectionately called by fans) probably knows about its notoriously overwhelming systems that make it rather difficult for a newcomer to jump in.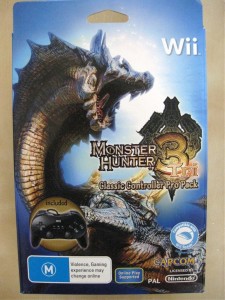 To date, I own both Monster Hunter Tri for the Wii and Monster Hunter Freedom Unite on PSP, but I haven't gotten any further than completing a handful of the tutorial quests in Freedom Unite. And even then, I already feel like I'm over my head! Luckily, the newly-released Monster Hunter Beginner's Guide was released just in the nick of time.
The lovely duo behind the newly-launched Culty and the My Fair Hunter Podcast launched the Monster Hunter Beginner's Guide earlier this week, and as a hopeful future MonHun player, I rushed to pick it up straight away. The near-60 page guide is packed full of information and explanations for beginners, all neatly presented in an easy-to-navigate format. Did I mention that it contains some downright adorable illustrations?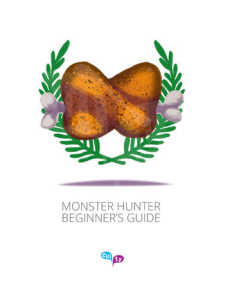 I forked out $9 for the digital version so I can always have it by my side, and I must say it definitely feels like a $9 well spent. I was pleasantly surprised by the community tips sprinkled throughout, which feature some words of wisdom from other MonHun players. The guide is also great in that it isn't specific to any one MonHun game, but rather the information can be applied to every entry in the series! Differences between the games are clearly detailed when necessary, making it a great universal guide. There's also an item combination guide, which I have a feeling will be very useful.
To celebrate the launch of Culty, they're also having a special where you can buy the print version of the guide and get a bonus art print for only $35, which I definitely recommend checking out. Alternatively, you can buy one of the Fleyne art prints (they're really adorable!) for $25 and get the digital version of the guide for free! Isn't that swell? There's also a four-page preview available on the product listing page for those interested.
Though it probably is too rudimentary for anyone who's played a significant amount of MonHun, I definitely recommend it for anyone just starting out or interested in getting into the games in the future. It's packed full of content and presented in a way that definitely beats looking at an online FAQ or walkthrough.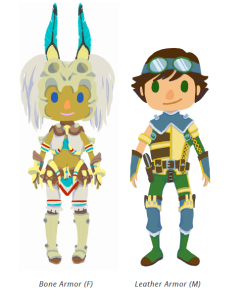 Well, I have to say reading through the guide has gotten me all geared up to do some hunting! I've been told that Monster Hunter Tri is actually a better place to start for beginners, so I think I'm going to put my Freedom Unite game on hold and start fresh there. So, who's going to play with me?