So, as many of you have probably heard (and are beyond excited for, I'm sure), Ni no Kuni: Wrath of the White Witch will be seeing an English release sometime early next year. Well, unfortunately, the Nintendo DS version of Ni no Kuni will not probably be as lucky – it's been out for just about a year now in Japan and no word as surfaced as to a potential localization.
I've been lamenting on how difficult it is to obtain a copy of said game (it's available online, but generally runs around $80+), and have been coveting it for a long time due to the famous book it comes with. From what I'd read, the book is an integral part of the game, and that's probably a big part of the reason why Level 5 (or whoever is in charge of localizations) decided not to bring the game over to the US.
Well, thanks to my great Twitter friend Zolbrod who lives in Japan, I've now got myself a complete copy of Ni no Kuni DS! It was used, but it only set me back about $25. Well, shipping was killer due to the size of the book, but it still ended up being about half what I would've paid online! Thanks again, Zolbrod!
I haven't gotten a chance to play the game yet, but rest assured, I will be making a full report soon! For now, here are some sample pictures of the set and a few excerpts from the gorgeous book.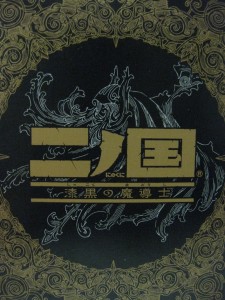 The box that holds the book and game.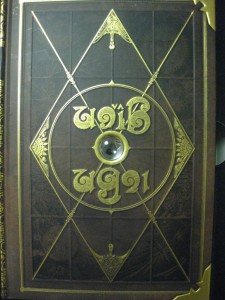 When they say book, they mean book!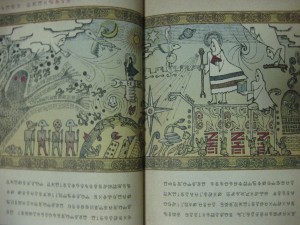 There are so many gorgeous illustrations!
The book contains full lists of spells, weapons, and a bestiary – there are so many cute enemies. It looks like they each have 4 forms, one for each element.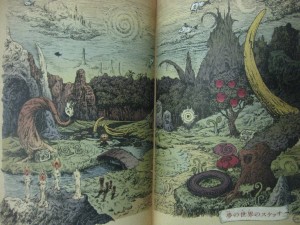 Why's there a tire in the bottom right?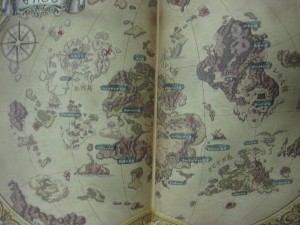 The book also contains a number of maps, as well as detailed history and other lore.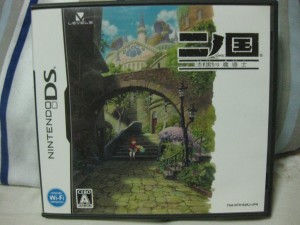 And, of course, game itself.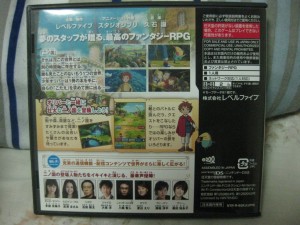 I can't wait to sink my teeth into this game! Expect a full report in the next few weeks.