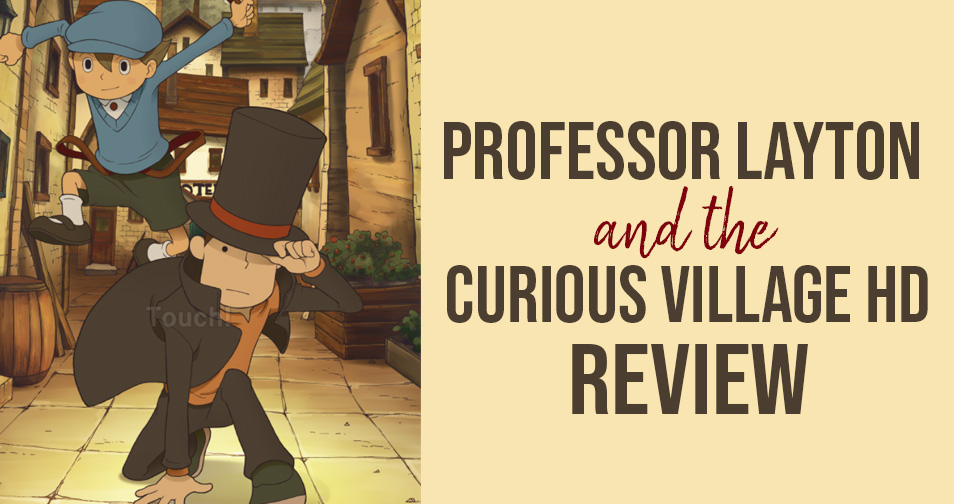 Professor Layton and the Curious Village recently received an HD port for iOS/Android, making the game that started the world-famous series more accessible than ever. Unfortunately, it seems to have gone under many people's radars, so I thought I'd take the opportunity to review it for the site. After all, I always welcome any excuse to return to the quirky world of the Layton series!
Professor Layton is probably one of the most famous professors of the video game world, so this series probably needs no introduction. If you aren't familiar with it, however, Professor Layton and the Curious Village is the first game in Level-5's famous puzzle game series, released for the Nintendo DS in Japan in 2007. That it makes it over a decade old!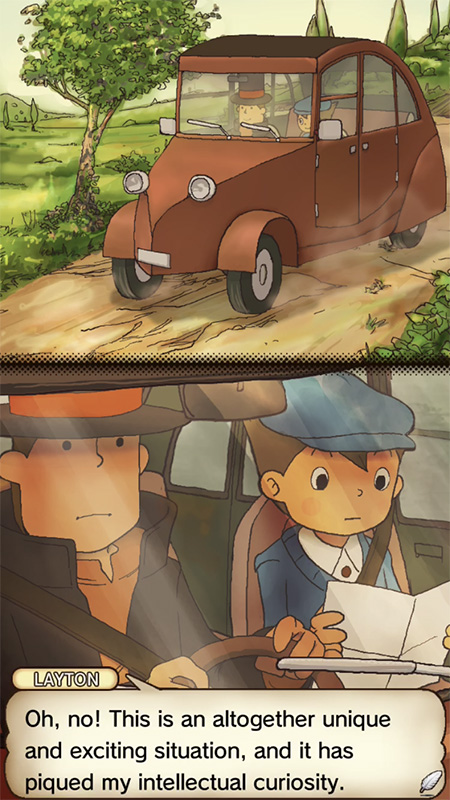 Professor Layton and the Curious Village came out for iOS and Android in English in September 2018 and features crisp HD visuals that look great on a phone screen. You can also play on a larger device like an iPad, but I played it on my iPhone 7. The lack of the DS's stylus may annoy some, especially for the puzzles that require a little more precision, but I didn't really have any difficulties.
Aside from the graphical upgrade, the game is virtually the same, with some minor bells and whistles such as some new animated cutscenes added in. I actually went into this playthrough thinking I'd played Professor Layton and the Curious Village before, but I have no memory of any of the puzzles, so I might've been confused with another Layton game!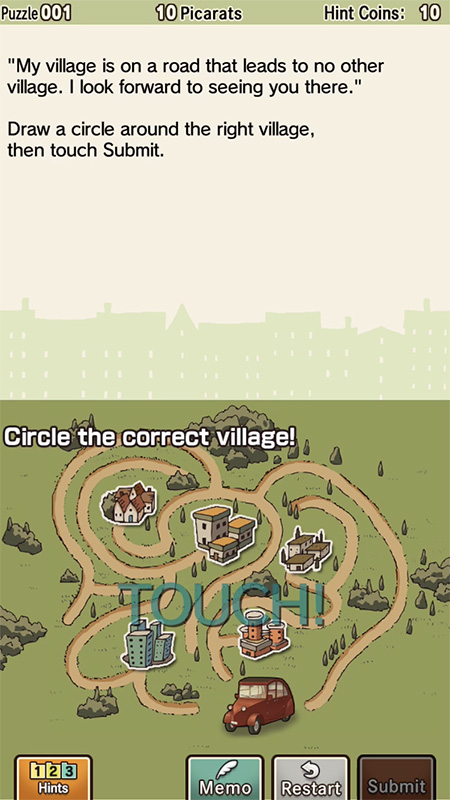 Any Layton game would make a great mobile game, but I did find myself miss the sleep mode of a DS or 3DS, where you can close the system and open it and resume exactly where you left off. Like any apps, Professor Layton and the Curious Village on iOS will boot you out to the main menu of the game after the app has not been in use for a certain amount of time.
While there is an auto-save function, I still found myself having to replay small sections of the game to get back to my place relatively frequently. This could be more due to my style of play than anything, but I often don't use my phone for very long periods of time, so I prefer to play one or two puzzles here and there when I have a minute or two of downtime, rather than sit down with my phone for longer play sessions.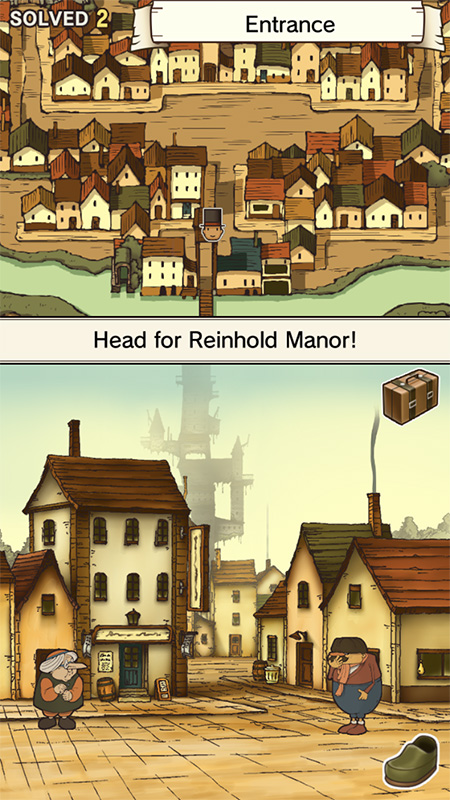 That said, if you haven't had the chance to play this game, or any Layton title, I highly recommend grabbing Professor Layton and the Curious Village for $9.99 on iOS/Android. It's an easy way to play one of the best puzzle games out there, and even if you get easily frustrated by puzzles like me, the game is oozing with so much charm that you'll probably want to push through them to see the story unfold (just make ample use of hint coins!). If you find yourself craving more once you're done, Professor Layton and the Diabolical Box is now available on iOS/Android as well!