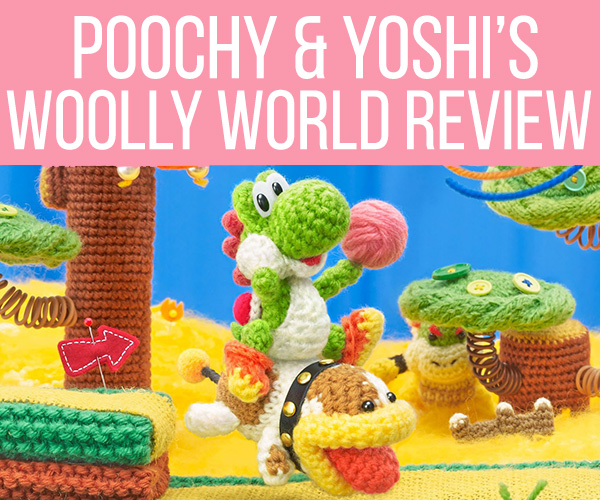 I'm not a big fan of platformers. Subsequently, I'm not much of a Mario fan, mostly because I'm hopeless at things like precision-based jumps, and I quickly tire of repeating the same level every time I fall into a pit. Despite that, Yoshi's Woolly World
for the Wii U was one of my favorite games of 2015 due to its adorable visuals, stellar soundtrack, and approachable gameplay. Frustrated with a seemingly unbeatable level? No problem! Yoshi's Woolly World's Mellow Mode, which gave Yoshi little wings and the ability to fly infinitely, meant that players of all skill levels could enjoy what the colorful world of yarn had to offer.
For the 3DS port of Yoshi's Woolly World, things have been tweaked slightly to fit the handheld setting. Yoshi's puppy pal Poochy also has more of a spotlight, hence the updated title: Poochy and Yoshi's Woolly World
. Though the game is essentially the same aside from a few extra bells and whistles, I'm ecstatic that more people will finally have the chance to play one of my favorite titles on the Wii U!