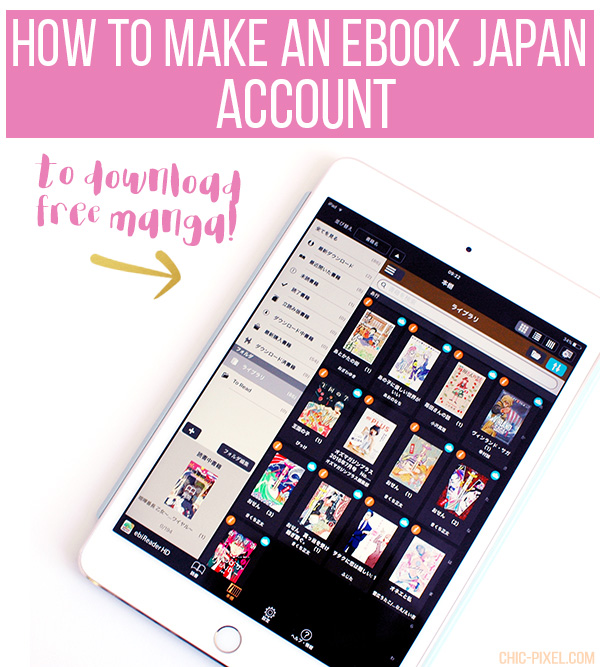 I recently discovered the wonders of eBook Japan as an alternative to Amazon Japan's Kindle products for an easy way to get digital books and manga overseas. Unlike Amazon Japan, which requires you to jump through some hoops to access Kindle products outside Japan, eBook Japan is perfectly tailored for international customers. Plus, every week they offer a great selection of free manga (and occasionally books) that members can download for free!
Reading manga in Japanese is a great way to improve your language ability, but it can be daunting to spend money on a title when you don't know what to expect. With eBook Japan's free weekly manga, you can try as many titles as you like and save your wallet a lot of grief! A lot of the free weekly titles correspond to currently-airing anime, too, so you can read along as you watch your new favorite series. But if you're not sure how to navigate a site completely in Japanese, never fear: this guide will take you though all the steps to creating an account and downloading free manga on eBook Japan!
Update: As of September 11, 2017, eBook Japan now requires a Yahoo Japan ID to create an account.